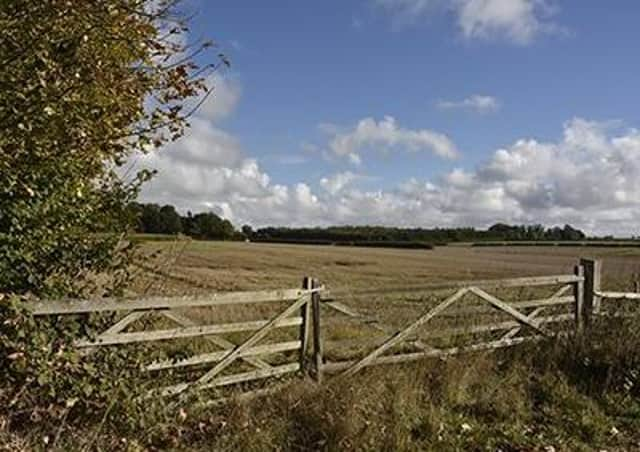 Since March this year the force has received several reports of incidents across the county including:
Ducks released from an outbuilding onto a field
Graffiti to a village butcher's shop
An unknown male in chicken sheds at a rural farm
Damage and graffiti to sheds and equipment at another rural farm
A burglary at a different rural farm
Lincolnshire Police, working in partnership with the NFU, are advising farmers to take extra precaution and ensure they have security measures in place.
Chief Inspector Phil Vickers said: "We are investigating all possible lines of enquiry to find out who was involved in these incidents.
"In the meantime, I would like to advise all farmers to check their security measures such as outside lighting, CCTV and to carry out physical checks of their outbuildings, particularly overnight, and to report any suspicious activity."
The NFU's Rhonda Thompson and Danny O'Shea work closely with Lincolnshire Police and are asking farmers to follow the force's advice.
"Our partnership with Lincolnshire Police works really well, and we would encourage NFU members to follow these wise precautions to help keep the number of incidents to a minimum," said Rhonda.
"As we get into the 2020 harvest, I would also ask our members to make sure that all farm machinery is secured and that keys are kept in a safe place, like a key safe.
"Harvest is a particularly vulnerable time for farmers - and criminals are all too aware of how to take advantage."
To report a non-urgent crime call 101, or 999 in an emergency.