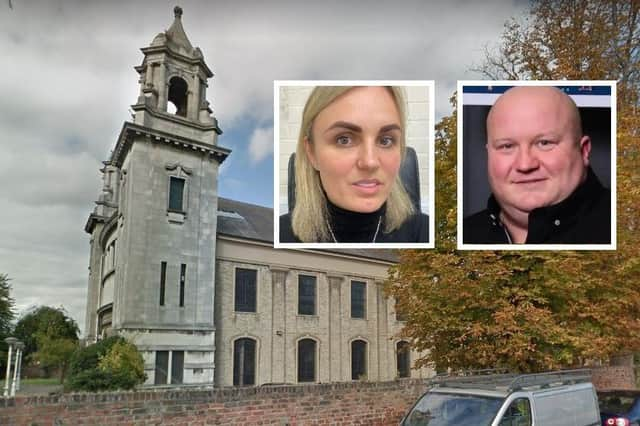 A public meeting is to be held in Boston to discuss ongoing issues and concerns relating to safety in the town centre.
Last week, the Standard ran a story about increasing concerns for street safety in the town, following two recent cases of public disorder involving groups of males, which lead police to issue public dispersal orders.
The meeting, this Friday, March 17, is expected to feature a panel of representatives from Lincolnshire Police, Boston Borough Council and local MP Matt Warman.
Members of the public can put questions to the panel.
The mother of nine-year-old Lilia Valutyte, who tragically died after she was allegedly stabbed in Fountain Lane last July, is also expected to be present.
Lina Savicke has co-organised the event with former wrestler and Independent Group candidate Dale Broughton.
"The meeting is being held so the public of Boston can share their concerns and try to get answers to questions about safety and why so many are reluctant and fearful to venture into town," said Mr Broughton.
"By holding this public meeting with these senior figures, [it] could make them rethink on key decisions like reduction in PCSOs, for example, and hopefully with their answers, try to change residents' fears and get some positivity back into our town."
The meeting is expected to be chaired by the Reverend Dr Val Ogden.
A description of the event shared publicly on Facebook reads: "Your panel for the evening will be Mr Matt Warman MP, Superintendent Pat Coates and Inspector Colin Clarkson (both Lincolnshire Police), Coun Paul Skinner, Leader of Boston Borough Council, Mrs Jane Keightley, Boston Historic Tour Guide, and local resident Lina.
"The meeting is being held to allow Boston residents to highlight their fears and concerns, to ask the panel questions, and to express points they may wish to be addressed.
"It will be opened by the Worshipful Mayor of Boston, Councillor Anne Dorrian. Everyone is welcome to attend."
The meeting takes place at Centenery Methodist Church, in Red Lion Street, 6.30pm for a 7pm start.