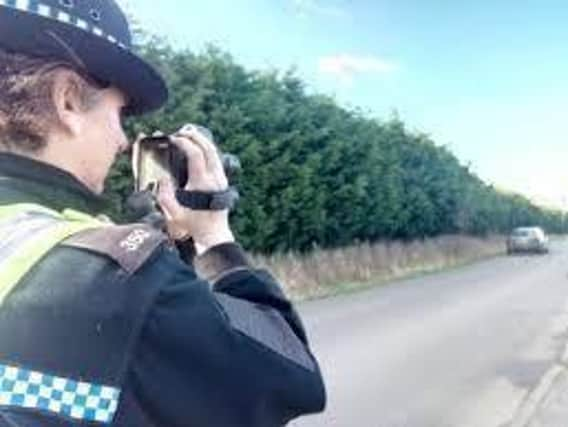 According to their latest newsletter outlining the priorities set by concerns of the public, speeding rates higher than Covid-related breaches.
Neighbourhood response teams covering Skegness and Wainfleet are keen to engage with the public and have teamed up with the Skegness Standard to keep readers in the know about what is happening in the area.
In this first column, we meet the teams who outline the priorities for the first quarter of 2021: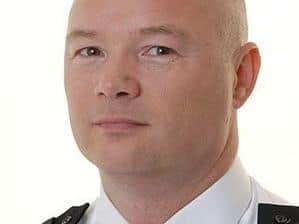 Geoff joined the force in 2002. Prior to this, he worked as a qualified funeral director and embalmer. In the force, he has previously worked in neighbourhood response and as a detective in the Public Protection Unit dealing with child and adult protection. He also had a period as custody sergeant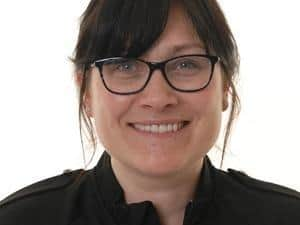 Rebecca is the community beat manager for the Skegness and Mablethorpe neighbourhood policing teams.
Dave joined the force in 2005 as a traffic warden based in Horncastle. In 2007 he became a PCSO and has been part of the Skegness policing team ever since.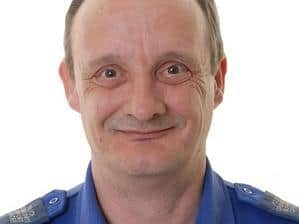 Ben joined the force as a PCSO in 2007 and has worked in Horncastle, Sutton on Sea and Mablethorpe areas. He joined the Skegness policing team in 2009.
Michelle joined the force in 2010 and works in the Skegness policing team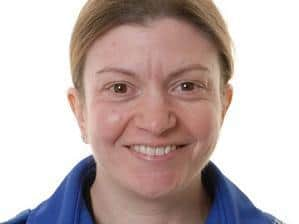 Every three months, we listen to your concerns and look at recent crime statistics to shape the things we will concentrate on for the next three months.
Our priority(s) for the next quarter is:
2. - Covid legislation breaches.
3. - Speeding, Wainfleet.
Your local policing team continues to address concerns reported by the local community.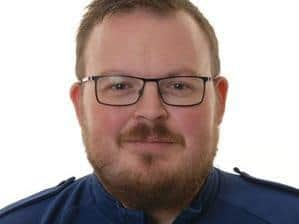 SPEEDING: Interventions to reduce speeding offences in the area continue in order to make our roads safer for all.
A major countywide initiative is being planned to support our local interventions.
DRUG SUPPLY: We continue to adopt a zero-tolerance approach to drug dealing and supply in the area.
A warrant was recently executed under the misuse of drugs act and enquiries are ongoing.
OP SNAP: On February 1, we launched an online portal where people can upload dash cam footage of suspected driving offences. Working
together with the Lincolnshire Road Safety Partnership we have introduced this technology which we believe will result in a safer driving
environment for all our road users.
Report offences here: https://www.lincs.police.uk/reporting-advice/driving-roads-and-vehicles/report-a-driving-offence/
INTELLIGENCE LED POLICING: Police rely on information from our communities. If you suspect criminality in your community, please inform your
local policing team of your concerns or report to Crime-stoppers anonymously on 0800 555 111.
PCSO – Rob Ovington 07976 947014
Rob worked as a traffic warden in Skegness for nine years before he became a PCSO in 2011.
PCSO – Jayne Richardson 07973 847701
Jayne joined the force in 2006 and covers Wainfleet, Friskney, Croft and Burgh Le Marsh areas.
Also supporting the team are Sgt G Harrison and Det Con R Latto
Our priorities for the next quarter are:
1. Fatal four - Speeding – Spilsby Road, Wainfleet/Croft
If you think there is an issue we should be focusing on, please get in touch at one of our public engagement events or contact us by
Sadly due to the continuing current Covid restrictions our engagement events are not possible at the moment.
As with everywhere at the moment we are constantly being updated with the new Covid restrictions and working within the current guidelines. However this certainly does not prevent crimes from occurring and above all does not stop "scammers" and acts of fraud.
Please do not let your guard down. Do not let a "scammer" devastate your life or that of your family or friends. If something appears to be too
good to be true then it usually is a con.
Speed restrictions are in force on all our roads for everyone's safety. If the weather deteriorates then drive as appropriate to the conditions. Allow
yourself more time to travel so you are not in a rush.
For school runs if you must drive, again allow more time so you can park safely and please do not park on the zig zags or lines outside of a school. The road markings are there for a reason and that is to protect all of the children at the school, not so someone who is running late can park there.
The Wainfleet team covers a large rural area to include both Wainfleet All Saints & St Mary, Friskney,
Burgh-Le-Marsh, Croft, the 3 Thorpe's, Firsby, Irby, Bratoft, Great & Little Steeping.
Crime statistics for your neighbourhood are available at: www.police.uk
Next door is a great way of getting the latest relevant information for your area. Join at: www.nextdoor.co.uk