Support service for adults with disabilities appeal for return of stolen flower bed plaque
Members of a service which supports adults with disabilities to live more independently have put out a plea for the return of a plaque that has been stolen from a flower bed they maintain at the town's cemetery.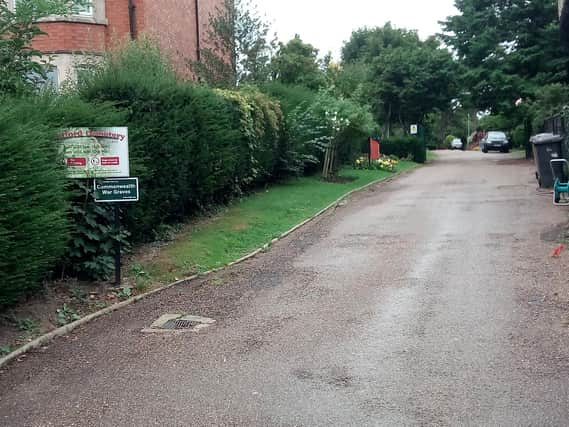 Sleaford Day Services on North Road encourages choice and independence for people with disabilities who are eligible for Adult Social Care, as well as opportunities for older people with physical disabilities and brain injuries.
They had planted up and have been maintaining a flower bed in the town cemetery off Eastgate, but it has been vandalised.
Melanie Porter, manager for the Sleaford Day Service, said: "It's sad that this has happened – plants have been pulled out, snapped off and trampled on and our plaque is missing. But we'll not be beaten and are replanting and repairing the damage.
"Members of our day services have loved being involved with the plants and flowers we have grown on our allotment – we go most days and have been working with cemetery workers to help water other beds as well. Last week we proudly installed the plaque we had made and we want it back – it's caused real upset among the group.
"We grew all the plants in our own allotment. The plaque is no good to anyone else, but the members paid for the plaque themselves."
Melanie added: "The Town Council staff at the cemetery staff have been so good to us and made us feel very welcome and valued and they have been fantastic."
Sleaford Day Service also provides opportunities for people to be part of and make important contributions to their communities.
"As well as our prized allotment, we have a varied timetable of activities which includes arts and crafts and simple meal preparation from things grown on the allotment," added Melanie. "We have strong links in our local community and love running coffee mornings where we invite families, friends and the local community to our base and sell the food and plants we have made.
"It's all about giving those who use our services the support to live life to the full and be a valued part of the local community."