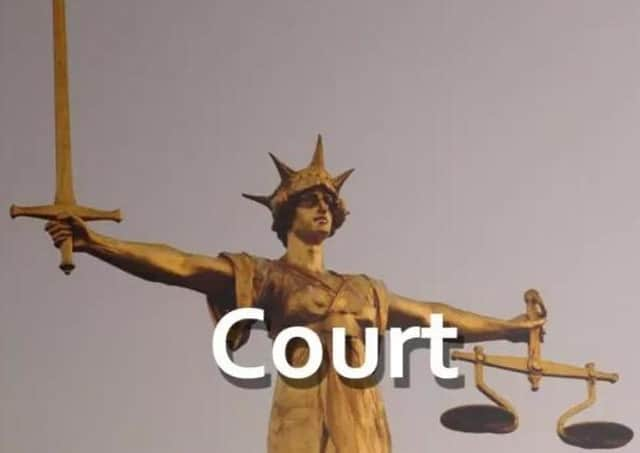 Verity Leonard went over a fence to get to the property and was recognised by the resident Seraphina Kew.
Luc Chignell, prosecuting at Lincoln Crown Court, said Leonard shouted "Who's there?" and Ms Kew told her no-one was there.
Mr Chignell said: "The defendant broke one of the panes in the door by hitting it several times with her fist. She then used a garden chair to break another pane of glass.
"The defendant climbed through the window and caught herself on one of the shards of glass suffering a nasty injury. She was bleeding heavily and there was blood on the carpet, the walls and various other places. The defendant remained at the property until police arrived."
The court was told that Leonard had 11 previous convictions for a total of 28 offences.
Leonard, 19, formerly of Sleaford, but now living in Deritend, Birmingham, admitted a charge of criminal damage as a result of the incident on August 18, 2020. She also admitted breach of a suspended custodial sentence imposed by Norwich Crown Court for an offence of robbery.
She was given a seven day jail sentence suspended for two years.
Judge John Pini QC, passing sentence, told her "There are only so many chances that can be given. if you carry on behaving like this you will run out of chances. It may be that this is your last chance."
Christian Weaver, in mitigation, said Leonard had a traumatic upbringing which resulted in her being taken into care.
He said in more recent times that the defendant had been exploited and manipulated.
"There is a unique cocktail of circumstances in this case. It led to her doing an act that she instantly regretted."