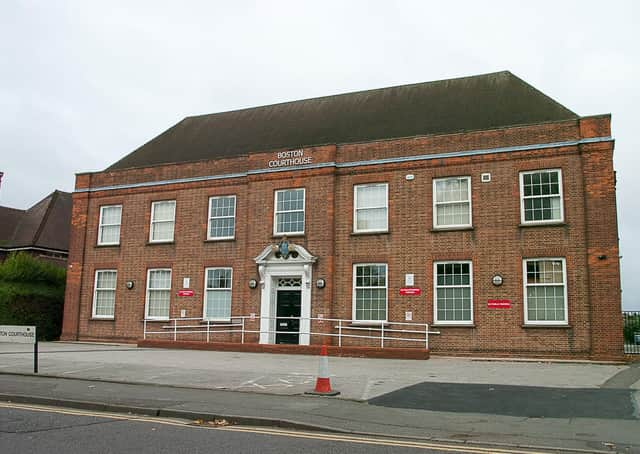 Russell James Newark, 30, of Curzon Estate, Tattershall admitted driving with excess alcohol when he appeared at Boston Magistrates' Court.
Mark Bishop, prosecuting, said Newark was stopped by police while driving his Citroen C2 in Station Road, Hubberts Bridge at 10pm on March 8 and gave a reading of 47 microgrammes of alcohol in his breath, the legal limit being 35.
Beris Brickles, mitigating, said there was no evidence of any bad driving and it was clear he had been stopped by police because they had been told he was driving after drinking.
He said Newark had had no intention of driving but had decided to drive to his mother's after an argument with his partner.
After hearing that Newark had a drug driving conviction in 2019, he was banned from driving for three years but was offered the drink drivers' rehabilitation course, which will reduce the period of the ban by 36 weeks.
He was also fined £500 and ordered to pay £135 in court costs and charges.