The Happening – pilot project aims to steer Lincolnshire teens away from knife crime
A number of schools in Lincolnshire have been working with education coordinators from Lincolnshire Police force in a pilot initiative to provide a new educational space based at Sleaford Police Station to address the growing concern of knife crime.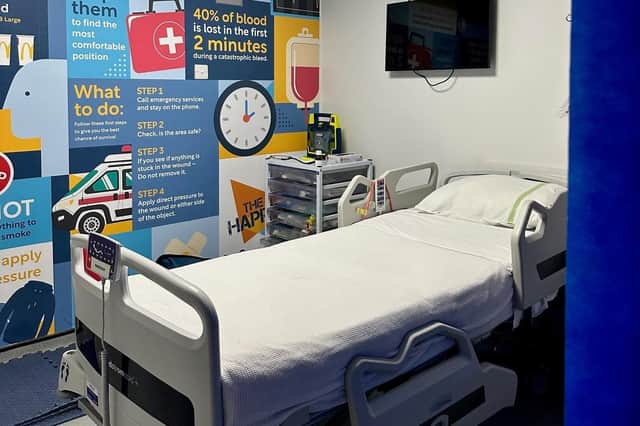 With the recent fatal stabbing of a teenager in Croydon bringing knife crime into the headlines again, The Happening is an immersive, educational experience that aims to prevent and divert young people away from carrying a knife and being involved in serious violence.
It will challenge thinking, capture the reality, and look to dispel the myths and remove the glamour that is spoken about openly within young people's lives and social media streams.
The project has been built within the station's old custody suite and has seen a number of rooms converted into state-of-the-art spaces centred around knife crime.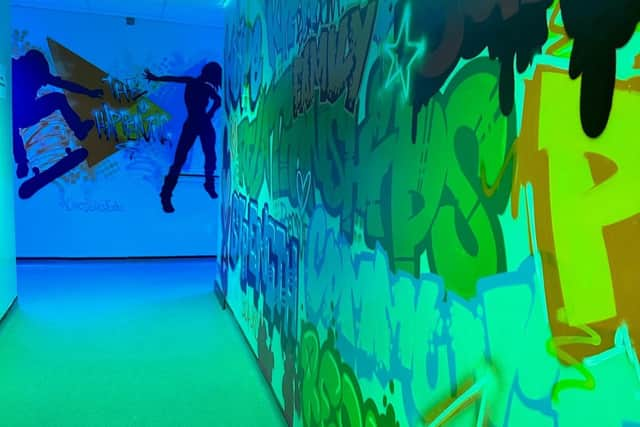 Each room is unique and utilises 'real world' props, videos, graffiti, posters, written content and more to help educate and inform young people.
Officers have been working with young people throughout and one local student, Christopher Connors said: "I haven't done anything like this before, but I think this message is really important."
The pilot saw Lincolnshire school pupils visit the site enabling the project team to evaluate the space ahead of its official launch in January 2024.
The Happening has been supported by funding from the Police and Crime Commissioner, a local charity and from the county's Serious Violence Core Priority Group.
Lincolnshire Police secured funding from the Home Office homicide prevention fund in January 2023 which has funded the staff to deliver the programme,
It has allowed them to work closely with the University of Lincoln which provided input from young people, helping to design the programme.
Key individuals from LIVES, Crimestoppers, Lincoln College, Image Skool, Visual Print and Design and Allen Signs have helped bring the facility to life with a unique and colourful look.
All the education products are built around the National Curriculum and PSHE curriculum.
Sergeant Mel Standbrook, who is running the project, said: "I am super proud of what we have created for our young people across Lincolnshire.
"The centre really captures imaginations whilst utilising the senses in the most immersive and interactive way. We cannot wait for our official launch when all of our content is in place."
"Our aim is to make a difference to young people's lives to prevent knife enabled crime and using the power of visual media and pupil voice, coupled with first aid skills and open conversations, we will be able to impact change going forward."
Dr Anthony Ellis, Associate Professor in Criminology, at the University of Lincoln said: "The University research team is delighted that the project is coming to fruition.
"A lot of hard work has gone into developing the project from all the partners involved.
"It is pleasing to see young people from the pilot schools now participating in The Happening and sharing their thoughts on it to inform its ongoing development."
PCC Marc Jones said: "Incidents of knife crime, while still few in Lincolnshire, have devastating consequences for all of those involved. This project, funded by my office, is just one of the steps – but an important one – in eradicating violence from our communities.
"The project seeks to educate youngsters on the horrific consequences of knife crime for victims, offenders, and their families. If we can divert one person from this path, then it is worthwhile.
"This pilot is just one of a number of projects that are part of a £3 million violence reduction programme I have committed to.
"I am determined to do everything possible to keep our communities safe."