Tougher measures in place to target hare coursers as annual campaign launched
Lincolnshire Police have issued a warning that hare coursing will not be tolerated in Lincolnshire under any circumstances at the launch of their annual campaign against the crime.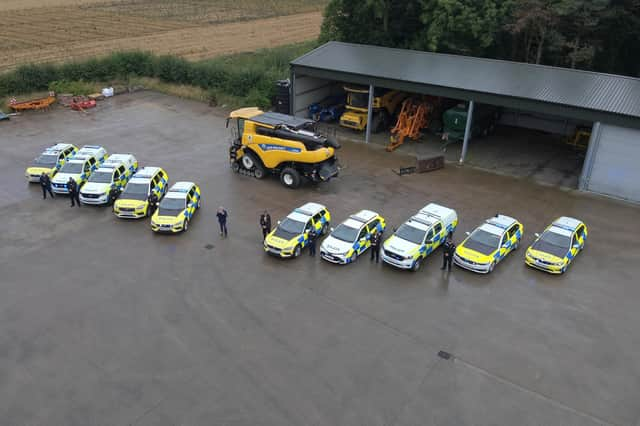 The warning was issued yesterday (Wednesday) by a senior police officer at the launch of Operation Galileo, an annual initiative, which this time was kicked off at Glebe Farm, Leadenham, by the Rural Crime Action Team (R-CAT), Specialist Operations and representatives from the National Farmers' Union.
Last year, new tactics and new legislation had a significant impact in reducing the number of incidents and crimes across the county, according to the force. Their commitment is that the focus on tackling rural crime will be even more enhanced, in particular during this hare coursing season.
Superintendent Lee Pache, head of Specialists Operations which includes R-CAT, said: "Hare coursing in the county will not be tolerated under any circumstances.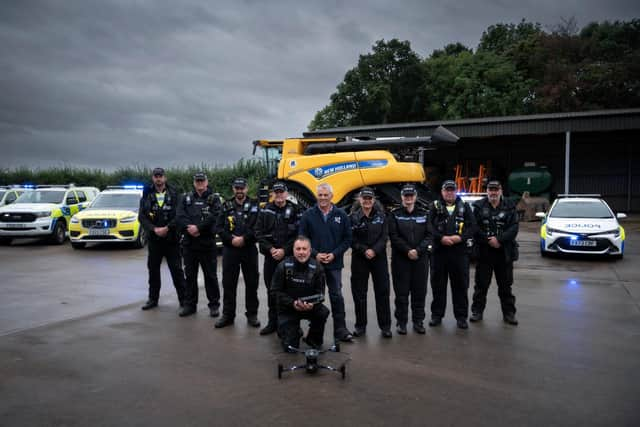 "It is a huge issue for our rural community, with too many people living in fear of these crimes and criminals.
"That is why we are really pleased with the difference that our dedicated Rural Crime Action Team is making, and we will continue to target criminals in rural areas, which is one of our force priorities.
"The illegal activity of hare coursing damages property, threatens people's incomes and subjects people to fear and intimidation.
"Many of those are very unpleasant with violent and unscrupulous backgrounds, many of whom have links to organised criminality. Significant sums of money can change hands in the form of illegal betting and gambling on the outcome."We are committed to tackling this issue, and we would like to thank the public for their continued support in reporting incidents to us."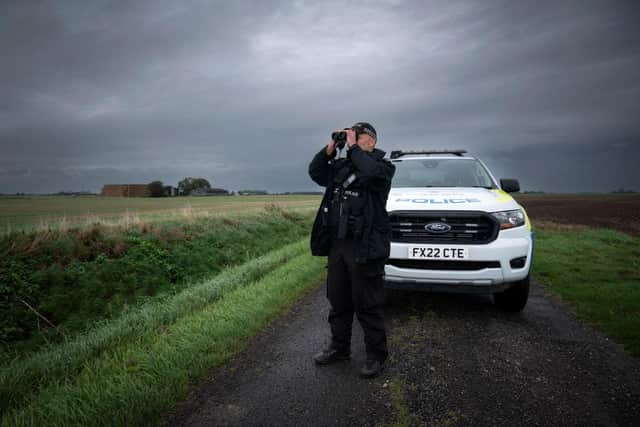 The new legislation, which came into force on August 1, 2022, makes it an offence to go equipped for, search for, or pursue hares with dogs, and an offence to trespass with intent to search for or pursue hares with dogs.
This legislation was used earlier this year when two men were charged under the act and both received more than £6,000 in fines each.During the most recent hare coursing season, which ran from September 2022 to March 2023, officers made 32 arrests which was an increase of 400 per cent compared to the previous period.
A total of 40 dogs believed to be used for hare coursing were seized, an increase of 60 per cent compared to the previous period, and they issued 12 Public Notices to suspected hare coursers which is down by 436 per cent.
A total of 573 incidents were reported over the six-month period. This compares to 570 reported incidents in just one month in the previous season, down by 63 per cent.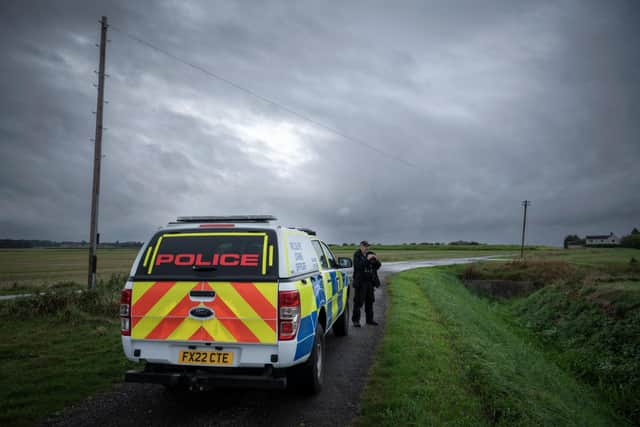 Rhonda Thompson, NFU county adviser, said: "Hare coursing puts people, animals and property at risk, and the NFU, working with farmers, the police and the Police and Crime Commissioner, have campaigned for better protection for years.
"There are now harsher sentences and increased police powers to tackle this illegal activity and the message is simple - if you come here, you'll have your dogs, cars and equipment seized and receive a hefty fine.
"We are pleased Lincolnshire Police are leading the way using the new legislation and we welcome the efforts being made by their Rural Crime Action Team and thank people for providing such important on-the-ground intelligence to help stop this awful crime.
"There is always more work to be done though and that includes farmers and the general public reporting more incidents to keep the issue high on the police agenda, and we must keep speaking with our MPs and raising awareness.
"We look forward to further action to stamp down on hare coursing in the future as it has plagued the Lincolnshire countryside for far too long."
Operation Galileo was launched at Glebe Farm in Leadenham, hosted by farm owner Andrew Ward.
He said: "The farming community is hugely appreciative to the Rural Crime Action Team for the efforts it is making in relation to rural crime.
"We work in collaboration with one another which is very important in the fight against these criminals."
The Rural Crime Action Team (RCAT) were put in place to patrol and target rural crime including hare coursing, wildlife crime, arson, burglary and theft. They also offer crime prevention advice.
The key objectives for the team were set after consultation with key partners and are documented in the Rural Community Safety Plan.
Operation Galileo is supported by a total of 32 forces nationally and works with partner agencies to deter and disrupt criminality such as hare coursing.
The force renewed its warning to members of the public not to approach anyone suspected of hare coursing, and do not put yourself at risk.
If you see any incidents of hare coursing taking place, call 999, and note any vehicle descriptions or number plates, if you can.
If you have any other information to help tackle hare coursing in the county, call 101. Always call 999 in an emergency.