Trial of four men charged in connection with death of partner begins
Four men have gone on trial accused of causing the death of a 20-year-old woman by racing each other on the A16 near Louth.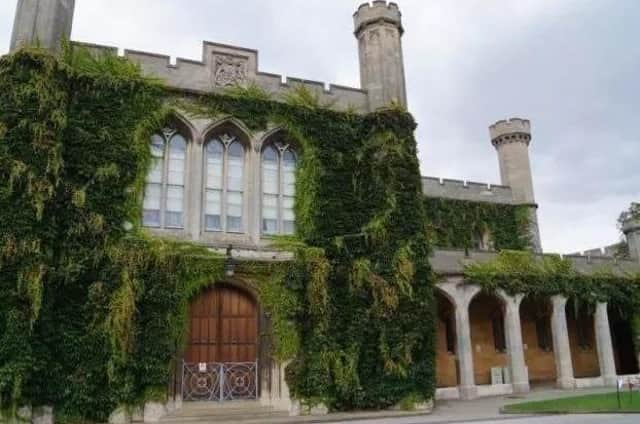 Keelan Tuke, 21, of Grafton Street, Grimsby; Riley Duncombe, 19, of Thesiger Walk, Grimsby; Keigan Launder, 23, of Louth Road, Grimsby, and Josh Dobb, 21, of Hadleigh Road, Immingham, are all charged in connection with the death of Tuke's 20-year-old partner, Denii Reynolds, on the A16 at Utterby on October 26, 2021.
It is alleged four vehicles were being driven dangerously; a Citroen C1, a Ford Fiesta van, a Mercedes A180, and a Ford Fiesta.
Tuke, Duncombe, Dobb, and Launder also deny a second charge of causing serious injury by dangerous driving to Mrs Margaret Williams, a woman in her 70s.
A jury at Lincoln Crown Court heard today (Wednesday) a collision between a Vauxhall Corsa being driven by Mrs Williams and a Citroen C1 being driven by Tuke happened at 9.45pm near the junction with Ings Lane.
At the time of the incident, Miss Reynolds was a passenger in the Citroen and the four vehicles had been racing in convoy, it is alleged.
Jeremy Janes, prosecuting, said Tuke was at the front of the convoy driving the Citroen, Dobb was in a Ford Fiesta van, Duncombe was driving a Ford Fiesta, and Launder was at the wheel of a Mercedes A180.
Mr Janes said Mrs Williams was driving south along the A16 "perfectly properly" when, without warning, she was struck head-on by the Citroen being driven by Tuke.
Mrs Williams was taken to Hull Royal Infirmary after suffering a smashed right foot, a broken right leg and a broken wrist.
"Within that vehicle, the Citreon, as a front seat passenger, was Mr Tuke's 20-year-old partner, Denii Reynolds, who suffered catastrophic injuries and was pronounced dead at the scene," Mr Janes told the jury.
"Mr Tuke was going far too fast along the A16 and went onto the complete wrong side of the road."
Mr Janes said it was not disputed that Tuke had caused the death of Miss Reynolds and serious injury to Mrs Williams.
"He says it was careless," Mr Janes added, "We say the driving can only be described as dangerous.
"Put simply, we say all four of these defendants were effectively racing themselves along the A16. One behind the other."
Mr Janes alleged all four drivers were travelling at "excessive speeds," and very close to the car in front.
"An ordinary competent driver does not use the A16 as a race track," Mr Janes asked the jury to consider.
Mr Janes claimed Dobb's van was driven at speeds of up to 98mph, and as the lead vehicle, Tuke must have known he was "thrashing" his Citroen C1 to its limit.
The four cars had travelled from Cleethorpes to Louth where they came to the attention of another driver in two carparks, Mr Janes alleged.
Giving evidence, Adam Knowles, said he noticed the vehicles at a Starbucks carpark in Louth and a nearby Shell garage.
"It was like a game of cat and mouse with vehicles," Mr Knowles told the jury.
"Wherever the C1 went, the others were chasing him.
"It seemed like there was no care for other road users."
Mr Knowles said he witnessed the vehicles eventually leaving the Shell carpark with "wheels spinning" and was not surprised when he heard sirens coming from the Grimsby direction later in the evening.