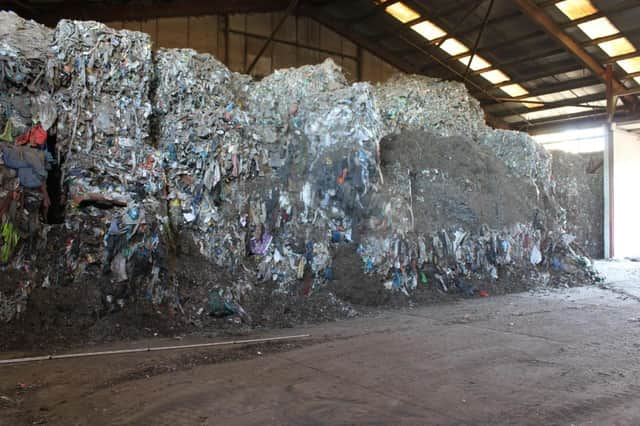 The Environment Agency (EA) state that between June 2015 and April 2017, Thomas Todd, Jamie Todd and Bryan Walker managed businesses operating from the former Bowman's Site near the A52.
On 8 June 2015, the site's environmental permit was transferred to East Coast Recycling Properties Ltd. which was run by Jamie and Thomas Todd. This permit allowed for the processing of mixed waste with a view to extracting recyclable materials.
Shortly afterwards he EA say they began to conduct inspections and found the site's permit required a fire prevention plan to avoid a serious blaze and protect the environment and residential premises only 10m away.
Inspections found that waste was being stacked too high and too closely together, creating a fire risk, the EA says. The waste had also become a health risk following an influx of mice and a problem with flies. As a result, the EA suspended the site's permit, stopping new material from being brought in between December 2015 and February 2016.
Accordng to the EA, further visits by officers between March and May 2016 found that there were no firebreaks between the waste. This meant the waste stored on the site continued to present a huge fire risk. The company's permit was suspended again in July 2016.
In July 2016, Eco Green Logistics Limited registered an exemption to start waste work on another section of the Bowman's site. Bryan Walker was the registered director of this company. He also allowed too much waste into his section of the site leading to waste being stored unsafely and presenting a fire risk.
The EA say the Todds gave reassurance that waste would no longer be brought onto Bowman's and instead the land would be redeveloped. However, the EA say officers continued to find evidence of new waste being brought onto the land. Also, MJT Development, another Todd company, was brought in to provide on-site security and to remove waste.
The Environmental permit for the site was revoked fully in March 2017 and the businesses were ordered to clear the site fully. The site was later searched under warrant where evidence was found to show waste moving on and off the site despite the restrictions put in place by the EA.
In a report on the hearing, the EA say both Jamie and Thomas Todd had a previous suspended prison sentence for very similar environmental offences which the judge considered when sentencing.
The three men appeared at Leeds Crown Court on 19 May 2023 for sentencing, having pleaded guilty at earlier hearings.
Thomas Todd, 33, of Hunt Street, Castleford pleaded guilty to three counts.
Jamie Todd, 42, of Wakefield Road, Drighlington, Leeds pleaded guilty to four counts.
Bryan Walker, 60, of Beckhill Vale, Leeds pleaded guilty to five counts.
Thomas and Jamie Todd were both sentenced to eight months immediate custody and were disqualified from acting as a director of a business for five years.
Bryan Walker was given a 12-month community order with 10 Rehabilitation Activity Requirement Days. He was also disqualified from acting as a director of a business for five years and ordered to pay £60 as a victim surcharge.