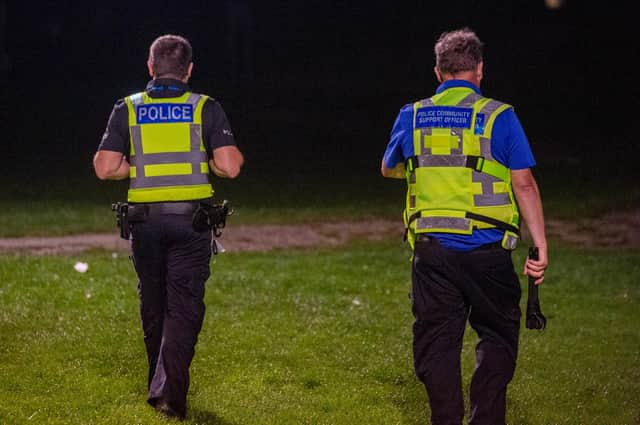 Earlier this year, it was announced by Lincolnshire Police would be cutting PCSO numbers will be reduced from 91 to 50 due to budgetary pressures, with a focus on "vulnerable" locations.
A revised model of Neighbourhood Policing will see each area of Lincolnshire continuing to be covered by its own dedicated Neighbourhood Policing Team.
These teams, led by an Inspector, will have dedicated Police Sergeants and Constables, with an additional 13 Community Beat managers, and the East Lindsey Wolds will have 23 officers, including nine PCSOs.
As part of this new model, the South Wolds Policing team, which covers Horncastle, Woodhall Spa and Spilsby, will lose their dedicated six PCSOs as these areas are considered to be one of these "vulnerable" areas.
A spokesman for Horncastle Town Council have said the councillors were "shocked and angry" at the news, and will be contacting Police & Crime Commissioner, Marc Jones and MP Victoria Atkins to attend a meeting to urge them to fight for better funding for Lincolnshire Police.
"The council is frustrated because residents are always saying there's a lack of police presence in the town," the spokesman said, "The councillors are now worried that when it is known that there will be no PCSOs in our town, that crime will increase as offenders will target our area.
"To find out that we will lose the PCSOs that go out into the community to discuss issues affecting the town...it's a bit of a shock."
The spokesman added that the council will hold a public meeting at a later date to discuss this issue with the residents of the town.
"Horncastle Town Council will try our best to get the Police presence in our town improved, but we need the support from our residents.
"If you feel strongly about this then please contact MP Victoria Atkins and the Police and Crime Commissioner.
"Once a date has been confirmed for a meeting, we will advertise this so that the public can attend."
Lincolnshire Police's Assistant Chief Constable Di Coulson has said that while PCSO numbers were being reduced across the country, Community Beat Managers, Sergeants and Inspectors all remain in post and the force is investing in call takers:
"As people are aware we have made some changes to our Neighbourhood Policing model, part of this includes a reduction in the number of PCSOs across the county and as such have had to rebalance resources accordingly to make sure our teams are focussed on tackling community issues.
"We are not removing Neighbourhood Policing from any area of the county and Community Beat Managers, Sergeants and Inspectors all remain in post. In addition we are not reducing our wider police officer functions, including response, investigation teams, our rural crime action team, our roads policing teams, and all will still have a presence right across the county.
"These teams work closely with neighbourhood teams to tackle the issues that affect our communities in Lincolnshire.
"PCSOs will be working from a smaller number of base stations, enabling them to focus on areas of particular vulnerability. These areas have been identified using an evidence-based approach.
"Our PCSOs are still working right across the county and will be focusing on targeted engagement, crime prevention and problem solving therefore aiming to reduce crime and anti-social behaviour.
"We are also investing in our call takers to make it easier to contact the police, in addition to the online reporting facilities we have available."