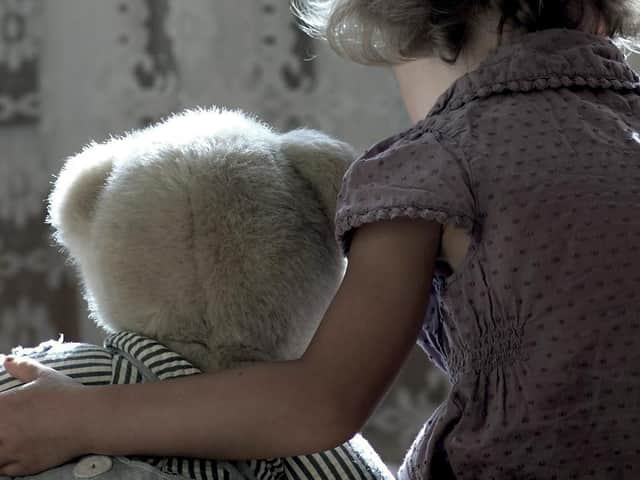 From Thursday, November 5, for a period of four weeks people will be told not to leave their home, except for specific purposes.
However, for those enduring domestic abuse, home is not a safe place.
Detective Chief Superintendent Andy Cox, Head of Crime at Lincolnshire Police, today issued the following message to those living in fear.
He said, "If you live in fear of violence and abuse the thought of another lockdown may loom over you, triggering feelings of anxiety, panic and even terror. We want to make sure you know that if at any time you fear for your safety, you do not have to stay at home.
"Your usual support from friends, family and work might not be available to you. But we are. Please call us. We are here to protect you. Lockdown will not affect our ability to deal with perpetrators of abuse. We can, and will, use the means available to us including arrests and charge, domestic violence protection orders or stalking prevention orders.
"We know not everyone wants to contact the Police to report abuse so we are also highlighting other channels of local and national support. These services are still open and available and you will still be able access help, support and advice.
"EDAN Lincs, the Domestic Abuse Service for Lincolnshire offer details on their website about having a safety plan and this might be something you want to consider. They give suggestions like having a hidden mobile phone, identifying your support network such as family and friends, considering the safest place to go to in your home, or where you would go if you had to flee. You can also go to one of the many participating pharmacies and ask to use their safe space where you can access support.
"Ultimately our job is to keep the people of Lincolnshire safe – that's why domestic abuse is a priority for us. Please don't suffer. No one should have to fear for their safety in their own home. Please seek support, from us, or from the specialist services listed below."
If you or your children are in immediate danger you should always call 999. If it is not safe to speak we use 'silent solutions'. Press 5 5 when prompted and this will tell us that you need us.
If you don't want to call us you can access help from specialist domestic abuse services:
End Domestic Abuse Now (EDAN) Lincolnshire available on 01522 510041. Helping all women, men and children experiencing domestic abuse. Lincolnshire's Domestic Abuse Support Service now have an online chat function on their website. It is available between Monday and Friday 10am to 12pm. The Chat function allows someone to chat with a support worker at EDAN Lincs virtually, which can often be easier for some people to make that first step.
The National Domestic Violence Helpline is a 24hr Freephone available on 0808 2000 247 operating 24 hours a day, 7 days a week.
The Safe Lives portal provides advice for victims and professionals.
Galop – the national LGBT+ anti-violence charity are available on 0800 999 5428.
If you are a child or young person and domestic abuse is happening in your home or relationship, Childline is available on 0800 1111.
The Men's Advice Line is for male victims of domestic abuse and can be reached on 0808 8010327.
Safe spaces are available in UK pharmacies including Boots, Superdrug, Morrisons and many independent pharmacies. Go to the healthcare counter and ask to use the safe space where you can access support.
IF YOU ARE WORRIED ABOUT YOUR OWN BEHAVIOUR
At home shouldn't mean at risk. There is no excuse for abuse. If you are worried about your behaviour, get help.
Call the Respect helpline on 0808 802 4040 or use webchat on the Respect website.
In Lincolnshire we also have Make a Change – contact 01522 246616 or email: [email protected]