A year of growth for the town's Air Cadet squadron
Sleaford's Air Cadet Squadron has 'taken off' during a year of growth, according to its commanding officer.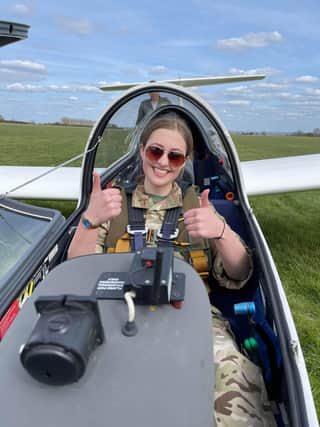 Flight Lieutenant Karen Turner and her staff have looked back at 2022 and seen 2160 Squadron of Sleaford Air Training Corps "really take off", with over 40 new members joining during the year, swelling the squadron's strength to 70 young people.
The RAF Air Cadets have been busy with camps, Duke of Edinburgh award activities, STEM experiences and several visits.
Flt Lt Turner, a full-time GP practice lead nurse, said: "Cadets enjoyed every opportunity to get into the air and enjoyed the air experience to the full.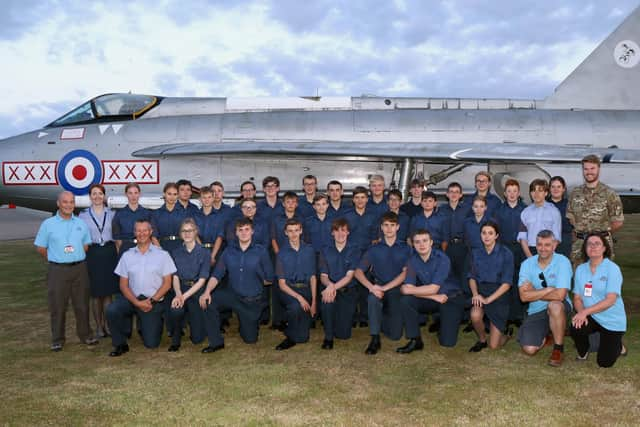 "This year has seen the return of many sporting activities from athletics, swimming and cross country running, to netball, football or rugby.
"Our cadets have gained an enviable reputation for their sporting prowess."
She added: "Another of the corp's high visibility activities has been music. Corporal Jayden Liron successfully auditioned to become a drummer with the RAF Air Cadets National Marching Band. Privileged to be part of the late Queen's Platinum Jubilee baton presentation at the Tower of London.
"Meanwhile, cadet warrant officer Lauren Griffen-Edmondson impressed audiences as part of the RAFAC National Choir. Lauren went on to be part of this year's International Air Cadet exchange scheme.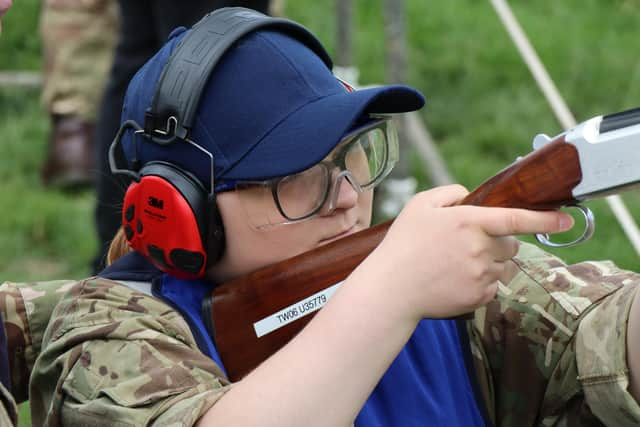 "Along with a party of her fellow cadets from all over the UK, she spent two weeks as guests of their contemporaries in France."
The squadron saw a growth of interest in clay target shooting with more than three-quarters of cadets participating in this activity. Using the unit's indoor range at the Trent Wing Field Day competition, Sleaford cadets triumphed, with cadet warrant officer Kit Trolley receiving the individual top shot prize.
"In early summer, we were honoured to be invited to a memorial event at the International Bomber Command Centre at Lincoln. In addition, the squadron paraded as part of the Sleaford Remembrance Sunday parade," reported Flt Lt Turner.
• If you have a story you would like to see in The Standard please visit: https://submit.nationalworld.com/?ref=SUWD