Still time to get your tickets to the Poppy Prom
There is still time to get your tickets for the 18th Poppy Prom, put on by the Sleaford & District Branch of the Royal British Legion.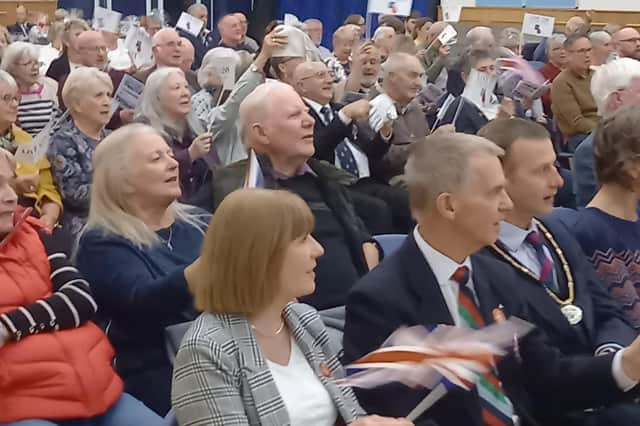 Performed by the Sleaford Concert Band, it will be staged in the hall of St George's Academy, in Sleaford on Saturday (October 7), starting at 7pm under the conductorship of Richard Joyce.
This year's musical theme, chosen by Richard, will be varied, showing the prowess of the many talented musicians in the band during the first half of the concert.
The second half will include a tribute to the 80th anniversary of the Dambusters Raid and will lead up to the "Prom Night" with all the favourite patriotic sing-along songs. Flag waving is essential and flags will be provided on the night, so the public are welcome to go along and enjoy a fabulous concert and unashamed patriotism.There will be a raffle during the evening and refreshments available in the interval. All funds raised will go to the Poppy Appeal and help the Royal British Legion to continue its work in supporting the service and ex-service community.
The Royal British Legion was formed in 1921 from a number of ex-service charities and has looked after the welfare of servicemen and women, and their families, from all conflicts ever since.
Tickets, at £8, are on sale at Moore and Scrupps, Jewellers, Southgate, Sleaford; Sleaford Jewellers, Southgate, Sleaford; Co-op Stores in Sleaford, Quarrington and Ruskington.
Tickets and concert programmes will also be on sale on the evening at St George's Academy.
The branch meets on the second Monday of every month at 7pm at the Legionnaires Club, Sleaford. Anyone wishing to join them would be most welcome and you do not need to have a military background to join.