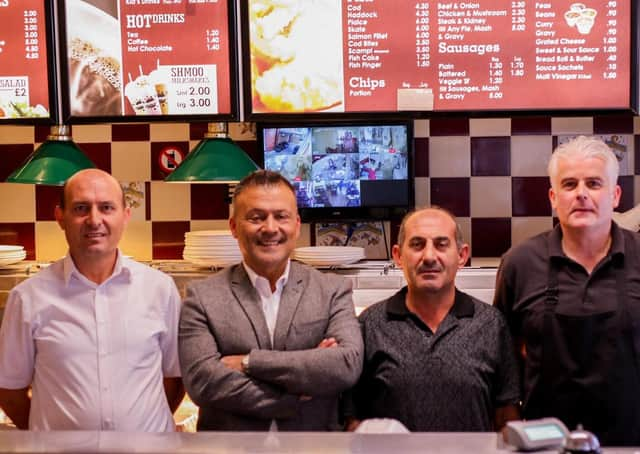 Sezgin 'Sam' Clark (second from left) says he is 'delighted' to be back at Tates.
Earlier this year, Sezgin opened Sam's Traditional Fish and Chip Restaurant, in Market Place.
However, the departure would prove to be short-lived, as a spokesman explained.
"After personal circumstances, Sezgin had to leave his new venture to focus on his family, but recently returned to Tates, leading the famous traditional restaurant to further successes and build on their established reputation," they said.
Sezgin added: "I'm delighted to return to Tates, serving the tastiest fish and chips in town.
"We've made some fantastic and exciting changes recently, including the introduction of a gluten-free menu, and recently gained a premises licence enabling us to serve alcohol with patrons meals."