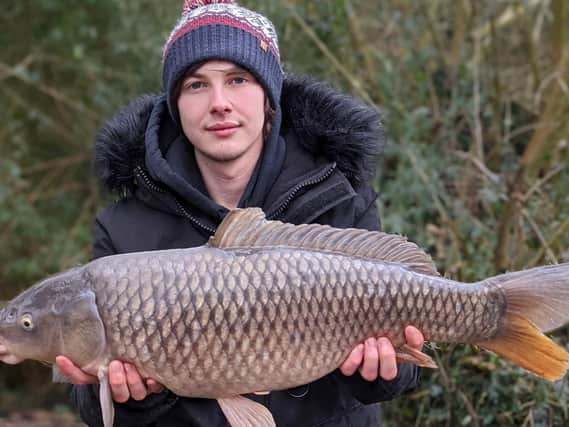 It looks like we are through the recent arctic blast with much milder weather sweeping in, which will be great for fishing sport.
I recently headed to Haverholme Park Lake again and enjoyed a wonderful day's roach fishing using a light waggler float with maggots, sitting out of the cold wind.
Ryan Williams also caught a lovely common carp just shy of 17lb using a 12mm Nash Citrus Pop up Boilie, proving that persistence will pay off given good presentation and location.
Still, plenty of bites to be had at woodland waters on the carp pool with plenty of small silver fish playing ball and small carp late in the afternoon towards the islands.
My tip in cold conditions would be to sit with the wind off your back. Fish will follow a south or westerly wind, but certainly not north and/or east.
Find sheltered spots away from any fierce cold wind. With mild weather the fish will begin awaking from their winter slumber.