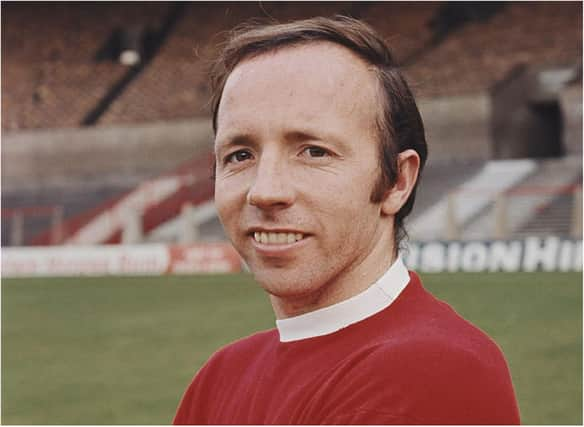 The former Manchester United midfielder was a key part of the Three Lions' 1966 triumph on home soil at Wembley more than 50 years ago.
The football icon, remembered for dancing around the Wembley pitch with the Jules Rimet trophy after England's 4-2 win over West Germany, earned a total of28 caps for his country.
Stiles, who played as a centre-back, also made 311 appearances for Manchester United between 1960-71.
He was part of the side which became the first English club to win the European Cup, when they beat Benfica in the final at Wembley in 1968.
Stiles also went on to also play for Middlesbrough between 1971-73 and Preston North End between 1973-75 before hanging up his boots.
He also managed Preston, Vancouver Whitecaps and West Brom.
A statement issued by his family read: "The Stiles family are sad to announce that Nobby Stiles passed away peacefully today (30/10/2020) surrounded by his family after a long illness.
"The family kindly ask for privacy at this sad time."
Stiles battled Alzheimer's disease for a number of years, and in an interview from 2017 his son Rob said: "He's not aware of anything. We've been told he's in the final stages but you just don't know how long it goes on for.
His other son John, now 56, played for Doncaster Rovers between 1989 and 1992, making 89 appearances and scoring two goals.
A nephew of football legend Johnny Giles, he also played for Leeds United.