Environment Agency say Horncastle flooding scheme currently "being operated manually" ahead of Storm Ciaran
As the country prepares for yet more bad weather, the Environment Agency has said that Horncastle flooding scheme currently "being operated manually".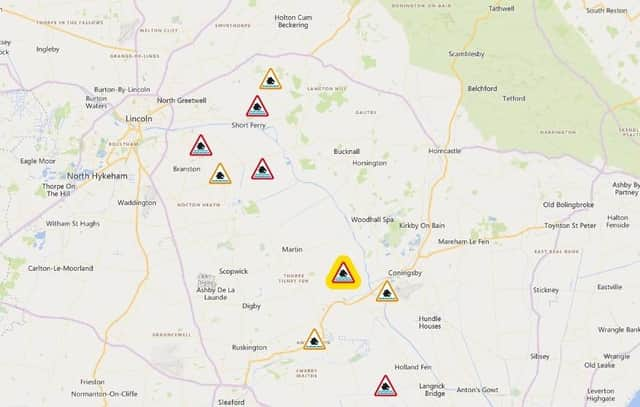 Storm Babet saw around 150 homes flooded overnight in Horncastle on Friday 20 and Saturday 21 October, when a month's rain fell in 24 hours and up to 90mm falling in some areas
Norman Mitchell, owner of the Old Hat guitar shop, is one such business as he said he has lost around £40,000 worth of amplifiers in the floods, as he was insured for the building, but not the contents.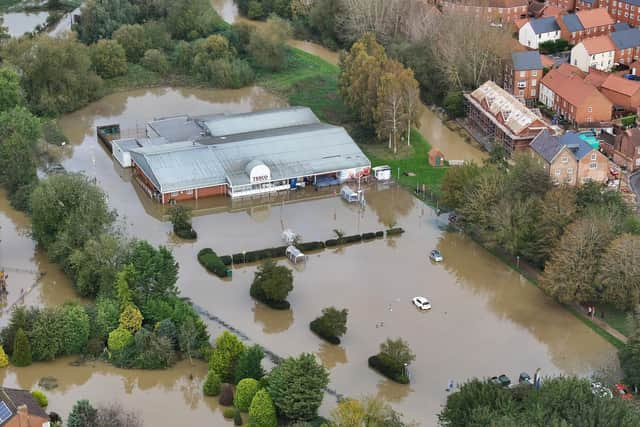 Louth & Horncastle MP Victoria Atkins stated on Friday (October 27), said: "My thoughts are with all those affected by the awful flooding in recent days, and I would like to thank everyone who has helped - from councillors, emergency workers, the drainage boards and charities to good neighbours looking after each other.
"I am, however, deeply troubled by the questions that have been raised regarding the operation of Horncastle's Flood Alleviation Scheme.
"Over the weekend, I spoke to the Chief Executive of the Environment Agency, Philip Duffy, to demand an urgent examination into what happened.
"The Environment Agency's subsequent acknowledgment that the Scheme did not work as intended will anger my constituents whose homes, businesses and farms have been damaged by flooding. They face months of upheaval as they try to repair the harm caused, with significant financial burdens for them all.
"The Environment Agency must now act urgently to complete its investigations, explain how this failure came about and how such failure will be avoided in the future. They should also justify why £8 million-worth of taxpayers' investment into the flood scheme was let down at the moment it was needed.
"My office and I have been working tirelessly to support residents affected by this flooding and I would urge anyone struggling to please get in touch with me."
There are still several flood warnings in place in the area, including River Witham and associated Fens from Woodhall Spa to Chapel Hill.
And now, with more heavy rain scheduled to fall later this week as Storm Ciaran is on its way, the Environment Agency has said that the FAS is being operated manually and the agency is trying to discharge as much water as possible to help prevent any further flooding.
A spokesman for the Environment Agency said: "Although the worst of the weather has now passed following Storm Babet, we are now preparing for Storm Ciarán which is forecast to bring high winds and rain on Wednesday night and throughout Thursday.
"We are discharging as much water as possible from our river systems and have emptied Horncastle flood storage reservoir in preparation for further heavy rain events.
"The Horncastle Flood Alleviation Scheme is now being operated manually. Our teams remain on high alert and our incident duty officers are monitoring river levels and flood defence assets closely."