Additional Green Homes Grant funding available
​​Additional funding has been secured to support more properties across South and East Lincolnshire with grants for energy efficiency improvements.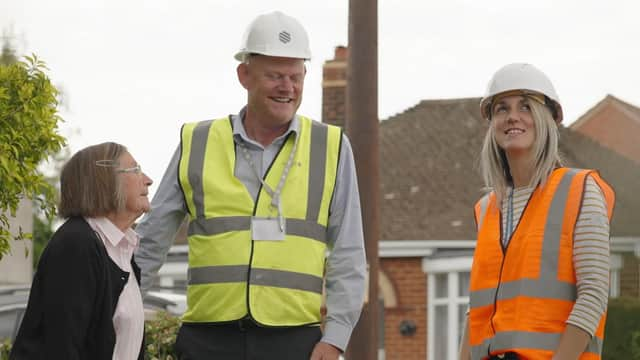 Applications are open to all property owners and landlords with properties across East Lindsey, Boston, and South Holland.
The Partnership is already undertaking works on around 200 properties across the sub-region under the Local Authority Delivery (LAD3) scheme but now has capacity to support more households. The Department for Energy Security and Net Zero (ESNZ) – formerly BEIS – has confirmed the current LAD3 scheme will be the last round of support for properties with a mains gas connection so it is an opportunity to help additional properties before the funding stream closes.
Works could include measures such as loft, cavity or solid wall insulation, smart heating controls, low-energy lighting, Solar PV and even low-carbon heating systems such as Air Source Heat Pumps, and grants of up to £10,000 will be available to owner-occupiers with no contribution required.
Grants of up to £5,000 will also be available to landlords, although they are required to fund one third of the cost of works themselves.
To be eligible for the grant, your property must have an Energy Performance Rating of E, F or G and a household income of less than £31,000 or in receipt of certain benefits.
The Team is also taking pre-applications in the hope of securing future funding for properties with no mains-gas grid connection, known as the Home Upgrade Grant. If successful later this year, this scheme will see grants of between £3,000 and £38,000 available to home owners, who meet the above eligibility criteria, dependent on property type.
Monitoring Board members of the scheme, Councillor Paul Skinner, Councillor Graham Marsh, Councillor Richard Fry, and Councillor Peter Coupland said: "The Green Homes Grant has been a huge success across all the Partnership sub-regions, with several of the previously successful applicants reporting an overwhelming positive change to their lives.
"We are delighted that more funding could be secured for this scheme as it means we can further support the residents of Boston, East Lindsey, and South Holland with these incredible changes to their homes and provide them with not only greener lives, but also reduced bills and comfortable homes.
"We highly encourage all those that are eligible for the scheme to apply, as it can make significant positive changes to your life."
If you have any queries regarding the grant please contact [email protected] or phone 01507 613573 or complete the online form at https://www.e-lindsey.gov.uk/greenhomesgrant