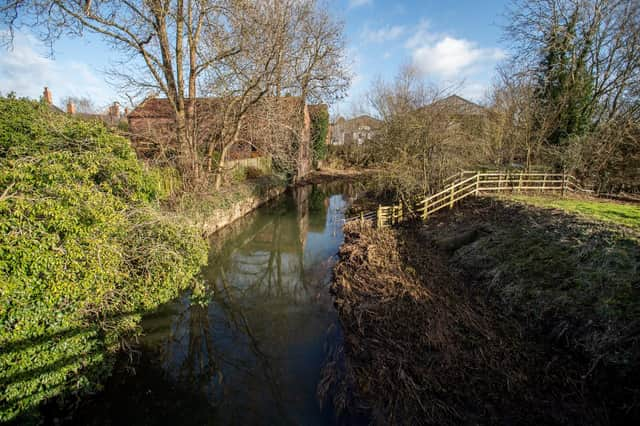 In a presentation at Horncastle Town Council's annual meeting on Monday night (March 13), representatives from Lincolnshire County Council explained to the public that if you have a water course running through, above or near land you own, you are classified as a riparian landowner and you need to be aware of your rights and responsibilities.
The law states that if a watercourse forms the boundary between you and your neighbour, the law assumes that you own to the centre point of the watercourse, so you and your neighbour are both responsible for the maintenance and water flow within the watercourse.
Where a watercourse runs along the roadside, the responsibility for maintenance generally lies with the adjacent landowner, or on occasion, Lincolnshire County Council.
Failure to carry out your riparian responsibilities may cause flooding to your property or your neighbours, and could result in the local authority serving a notice requiring you to maintain the watercourse, and ultimately consider prosecution.
Spokesman Ryan Davies explained: "Your responsibilities are that you need to check to see if water course near or on your land, obtain guidance, create a schedule of work i.e. once a month check for blockages and seasonally, trim hedges on the water course, and report any concerns."
You can use the online map to find watercourses in your local area, and check your riparian rights, at https://www.lincolnshire.gov.uk/flood-risk-management/Find-flood-risk-assets.