Blockages cause sewerage to pour into Louth waterway
Pollution pouring into Louth Canal has caused outrage in the town, which Anglian Water has blamed on unflushable items blocking drains.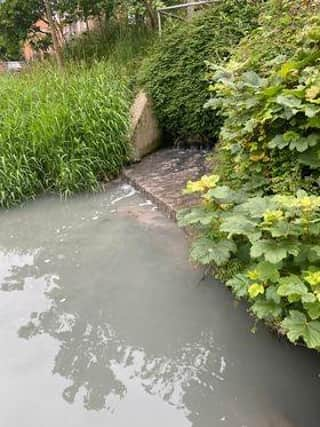 Last week, it was noticed that sewerage was pouring into the canal near the Woolpack pub, with toilet paper included in the mess and emitting a bad smell, turning the water blue.
A resident said to the Louth Leader: "It stinks and the canal is starting to fill with used toilet paper."
The issue, said a spokesman of Anglian Water, was caused by a blockage of fats, grease and other 'unflushables', which basically got into a surface water drain and into the canal, and teams from the water company have been working with the Environment Agency to undertake a full clean up of the area.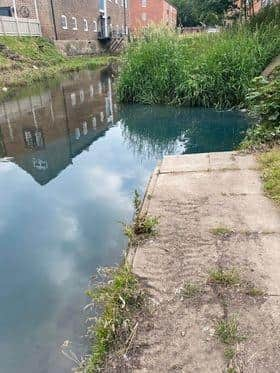 An Anglian Water spokesperson said: "Last week, our teams removed a blockage in our sewer in Brackenborough Road, Louth.
"The blockage was caused by a build up of fats, oils and grease, as well as other unflushables that had been being wrongly disposed of down the drain.
"Although our teams were on site quickly to deal with the issue, the blockage caused an overflow into the surface water drain which runs into Louth Canal."Working with the Environment Agency we've undertaken a full clean-up of the area and are inspecting the wider network to make sure everything's operating as a it should."
The spokesman said the incident has served as a reminder to people to not flush the wrong thing down the toilet.
"We clear 40,000 blockages across our network every single year – that equates to one blockage roughly every fifteen minutes. Of these blockages, 80 percent are completely avoidable but cost us £19million a year to keep our sewers free of them.
"This money could ultimately be better spent elsewhere, which is why we always ask our customers to only flush the three P's – pee, poo and paper."