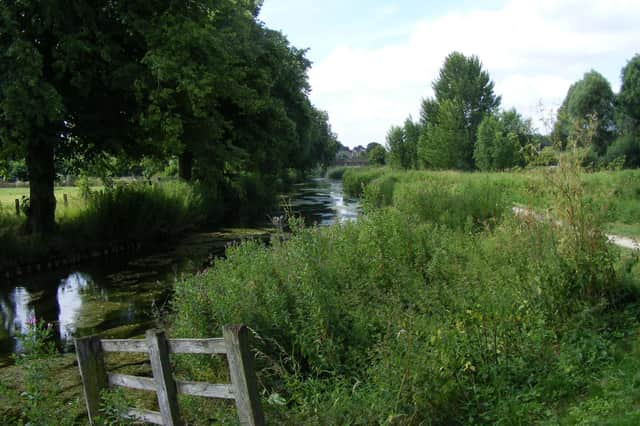 Hunt for clues with a riverside trail or join a guided walk along the banks of the River Slea. EMN-200406-095903001
The £1.29m three-year Witham/Slea Blue-Green Corridor scheme had been held up but now work on two of four sites earmarked in Sleaford will provisionally go ahead from mid-February until October 2022, provided all goes well with tendering by contractors.
The four sites stretch between Cogglesford Mill Bridge and the A15.
The scheme uses European Regional Development Fund money, also backed by a partnership of North and South Kesteven District Councils, the National Trust and the Environment Agency. Work at Lollycocks Field will involve the creation and improvement of a wetland area there, along with the refurbishment of platforms to the fishing lake. The planting of native species such as Marsh Marigold will combat erosion along the pond. Other developments could include guides and signage to facilitate learning about the site's ecology. There will also be improvements to the current footpath to widen and stabilise it for easier access and use. More work will be done near The Hub, while the other two sites will come later.
Coun Mervyn Head, NKDC executive board member for the project says the enhancements on the Slea will improve the channel of the river, enhance and create new habitats while improving access for people through Sleaford.
He said bank softening techniques and in-channel enhancements along the brick-lined stretches through the town, will increase the habitat for existing and new species.
The project will also fund work on the River Witham at Grantham.