'Don't be a litter lout!': Overflowing bins anger visitors
A call has been made for visitors to take their rubbish home amidst a row about who is responsible for clearing it up.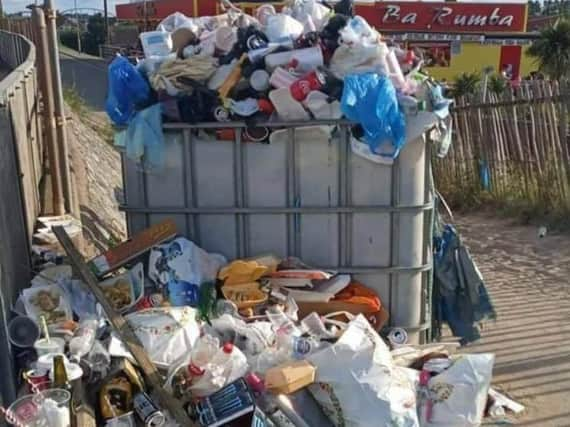 The problem is particularly bad along a stretch of privately-owned beach in Ingoldmells, where a large container is now overflowing.
According to visitor to appealed to the Standard for help in getting the problem sorted, more bags were left beside it over the weekend and rats have been seen in the vicinity.
Elsewhere along the coast, bins have been reported overflowing and not cleared overnight until late into the following morning.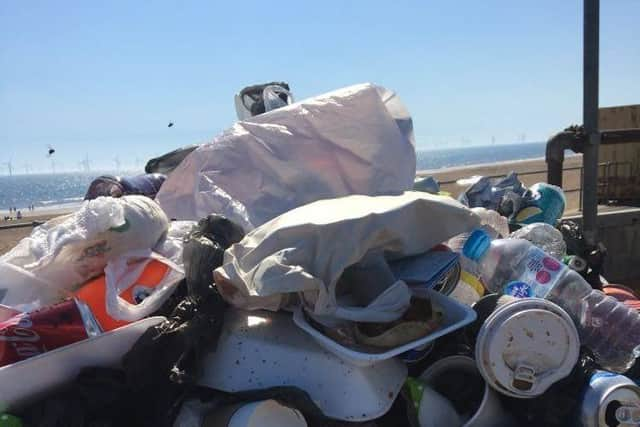 The complaints come after the Skegness area got a second hammering in a survey of beaches by the Solar Centre, rating it as having one of the worst in the UK.
A number of businesses along the seafront in Ingoldmells have been blamed for the eyesore but have denied to the Standard that the overflowing container is there's - and as East Lindsey District Council maintains the responsibility clearing it up remains with the owner of the beach, the problem is getting worse.
One visitor from Nottingham who has a holiday home in the resort said the problem has been getting worse for weeks - and she wasn't alone as a number of people contacted the Standard to complain about it.
"I think the container was for water or sand, but people started throwing rubbish in there and it's just got worse," said Sarah Grice, who has now contacted her own MP to follow it up for all the people from the Midlands who travel to the resort.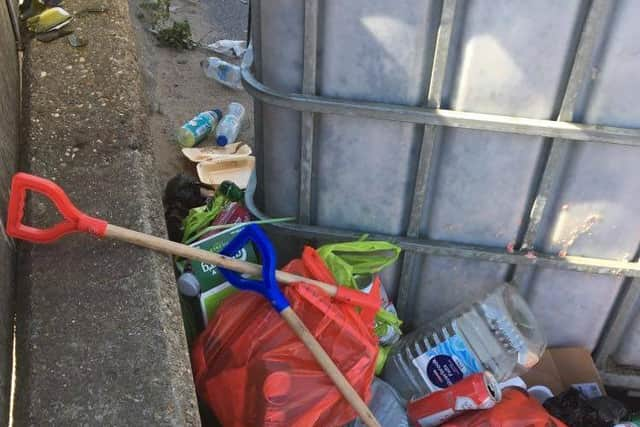 "I've called ELDC and one of the campsites and no-one is taking responsibility for it.
"But this is a really serious matter. As well as the container the beach is lined with dog mess and litter all the way up to Butlin's.
"Lots of people because of the current Covid-19 crisis have invested thousands of pounds in holiday homes and this needs addressing.
"The rubbish was much worse this weekend, it smells terrible and rats have been seen."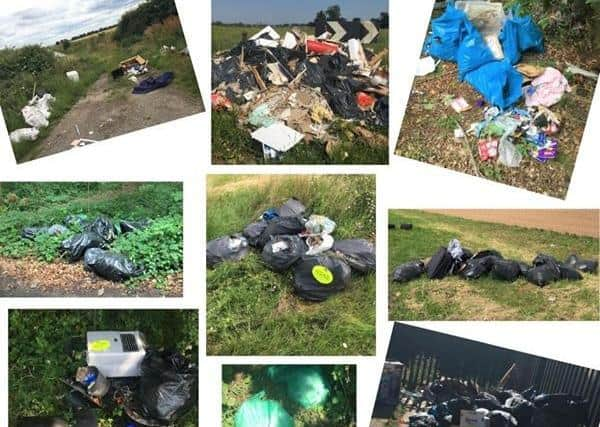 Ingoldmells Parish Council has also appealed to ELDC to take action. "We've tried every route but at the end of the day it all comes down to cost," said chairman Coun Bill Vincent. "Until we get more powers to deal with things like this we can't get anywhere.
"There's going to be a fatality if a child falls on a bottle - all we can do is ask people to take their rubbish home with them. People won't want to come back to a dirty beach."
Mayor of Skegness Coun Mark Dannatt said seeing the bins full was a good thing. "The biggest worry is if there is no rubbish, there is no trade," he said.
"However, here have been reports that the bins have been left overflowing from 7pm to 11am the following morning and they do need to be cleared by 8pm.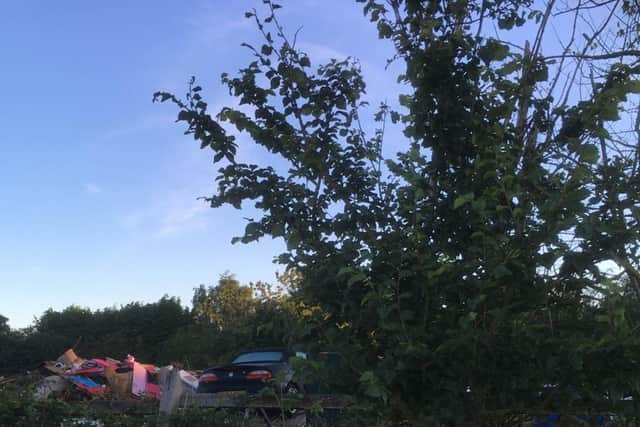 "These are difficult times and it would be helpful if visitors took their rubbish home or to the next available bin."
East Lindsey District Council commented their cleaning teams are working hard to clear the rubbish along the coast. A spokesman said: "Our cleansing team haven't been furloughed throughout, their practices may have altered slightly to adhere to government guidelines and social distancing between them and members of the public.
"The team are regularly dealing with high numbers of visitors especially to the coast and resources are diverted across the service to meet where the demand is greatest to clear the waste left behind.
"At its busiest, with the exceptionally high number of visitors coming to Skegness recently, bins can fill every 15 minutes. Our teams have a lot of bins to empty and travel across the foreshore through gridlocked roads or slow moving traffic.
"The message is, as it is in many resorts currently, take your litter to a bin, if it is full, take your litter home with you. Don't be a litter lout."
Beaches are not the only cause for concern.
The beautiful view of the Wolds in Toynton All Saints has been blighted by illegal car breakers, according to residents.
Last month, in a joint operation by East Lindsey District Council and the Environment Agency, enforcement officers swooped on a tip operating behind high hedges in Watermill Lane, Toynton All Saints.
A resident told us: "The illegal business has blighted the lives of neighbours for five years.
"ELDC and the EA responded very quickly to a dossier presented by a group of local residents.
"We should have done this sooner. The Toynton All Saints Parish Council are supposed to press ELDC about this sort of thing and they've known about this disgraceful tip since 2016. "They got ELDC to go round then but the people who run the tip must have been tipped off; they cleared most of the site before the inspectors arrived.
"Since the 'swoop' the operators have started burning selected plastic rubbish in a large container and have also dug a large pit, (a ladder is needed to get to the bottom) into which they're putting types for burial. The latest development shave been reported to ELDC and the Environment Agency."
A spokesman for East Lindsey District Council said: "East Lindsey District Council received a complaint about a site at Toynton All Saints and a multi-agency inspection was carried out by the Council's Planning Enforcement and Environmental Crime teams and an officer from the Environment Agency.
"The inspection resulted in officers being satisfied there were no breaches in relation to scrap metal licensing however a notice has been served for the land to be cleared of all cars and metals."
East Lindsey District Council are encouraging people to recycle more.
A recent post on social media said: "Recycling...boring right? BUT...it has a huge impact.
Fly-tipping around area is also a growing problem - resulting in last month East Lindsey District Council declaring "It's Waste Wednesday!"
In a message sent out on social media, they warned: "Don't get us wrong, fly tipping doesn't just happen on a Wednesday,
"it's plain to see here that people think it's OK to do it anytime.
"These are the fly tips we've seen over the past few weeks across the district - I think you'll agree, it's unsightly and wrong.
"It's £400 Fixed Penalty Notice or up to £5,000 if we have to take it to court."
The SCRAP campaign advises you to check waste carriers licences too https://environment.data.gov.uk/public-register/view/search-waste-carriers-brokers
"If you #RecycleRight, the bigger the lorry load that goes to create energy or into other useable items, so when you turn on that washing machine for the third time in a week, you know you've helped power it just because you rinsed out your tin cans and put them in the grey bin
"It keeps the world turning and makes us feel a little proud inside."
For advice on recycling, visit www.e-lindsey.gov.uk/whatbin
To report fly-tipping, visit https://bit.ly/3hJgKb2