Gibraltar Point is recruiting - offering wild time along Lincolnshire coast
One of Lincolnshire's best loved nature reserves is recruiting - offering exciting opportunities for those with a love of wildlife.
With preparations underway to develop the area around the Visitor Centre to include a new information point, a revamped Nature Centre and a wild garden, Lincolnshire Wildlife Trust is looking for people to join their visitor engagement team.
A spokesperson for the Lincolnshire Wildlife Trust said: "Whether you would enjoy being that welcoming face, helping visitors to discover something new or engaging people with our wildlife and shorebirds, there are opportunities for you.
"It is also an opportunity for volunteers to make new friends, learn more about Lincolnshire's wildlife and do something positive for the environment."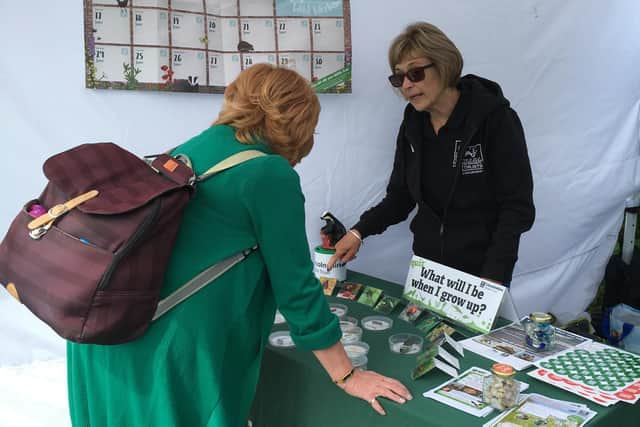 Jackie said: "My love of nature and being outdoors has been enriched since volunteering at Gibraltar Point."
Charlotte commented: "I feel privileged to be part of such a fantastic team, all whilst hopefully making a difference in some way to the amazing wildlife and their habitats and gaining extra knowledge along the way."
And Oscar added: "I thought I wouldn't have enough knowledge but actually, you don't need to be an expert, staff provide training opportunities and my knowledge has really improved."
Gibraltar Point is a dynamic stretch of unspoilt coastline running southwards from the edge of Skegness to the mouth of the Wash. Covering 1,100 acres of pristine coastline and recognised as an area of international importance, the reserve extends about three miles along the Lincolnshire coast from Skegness to the entrance of the Wash. Sandy and muddy seashore, sand dunes, saltmarsh and freshwater marsh with ponds and lagoons are home to a rich assemblage of coastal wildflowers and many birds. The Visitor Centre includes a cafe and gift shop. For more details visit www.lincstrust.org.uk/gibraltar-point