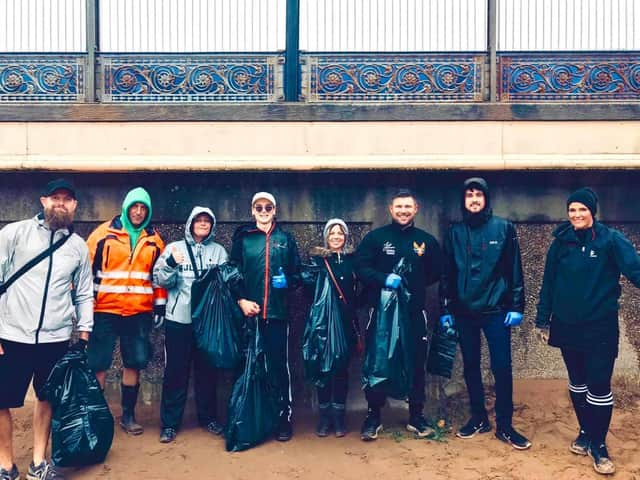 During the school holidays, litter has been piling up in spite of campaigns run by the Skegness Standard and East Lindsey District Council who, with the support of the Visit Lincs Coast BID, have installed hundreds of 'Don't be rubbish' signs at resorts along the coast.
Phoenix Fitness got involved after James Heath and his group of walkers were appalled to see the litter during one of the free well-being outings for the over-60's.
James said: "While out on one of my weekly Wellness Walks along the sea front, myself and my group were astounded by the amount of litter we saw.
"Two ladies, in particular, thought a litter pick would be a great idea, so I spoke to Jack Johnson who runs Phoenix Fitness and put the Beach Clean in place for the August Bank Holiday.
"Expecting a great weekend, we were a little let down by the weather, but over the two days amassed over 40 bags of rubbish.
"I am proud and thankful to everyone who helped, and to The Boating Lake Cafe for keeping us in bin bags."
ELDC has installed their signs along the coast from Mablethorpe to Skegness.
Sharing pictures on social media, the authority said: "We think visitors can't miss them and should hopefully make them think before littering and dispose of their rubbish responsibly."