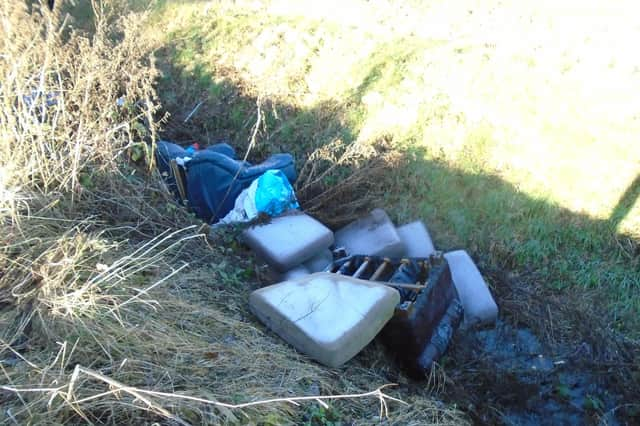 North Kesteven District Council is urging residents to keep up their part in the fight against fly-tipping, as unscrupulous waste carriers look to capitalise on people clearing out their homes and garages.
While many waste carriers operate professionally and with a licence, others may look to offer super-cheap rates but simply dump the waste along lay-bys, countryside and fields and pocket the cash while communities and wildlife suffer.
They may pose as a 'man with van' and take waste with no questions asked, providing no details of their company or their waste carrier licence number, say officials from North Kesteven District Council. They often give no receipt, leaving little protection for the householder if the waste is later found dumped.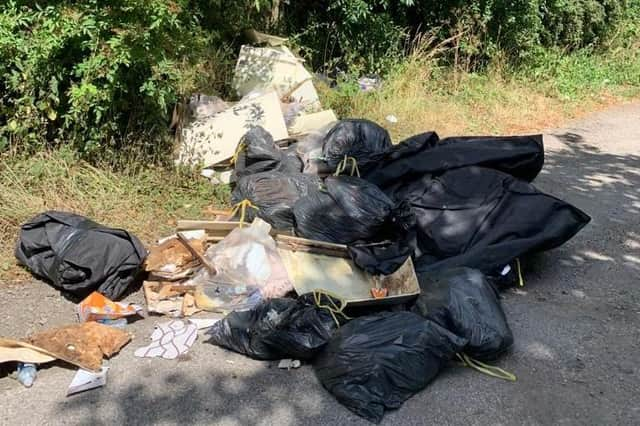 Households are responsible for their waste even after it has left their home, including any taken away by a waste carrier, until it is disposed of correctly.
According to NKDC, on January 12 at Lincoln Magistrates' Court, Sheila Ann Asbrey of Wheatgrass Lane in Caythorpe was convicted of failing in her duty of care in relation to her household waste.
No checks were made to see if the waste carrier was legitimate, and the waste was later found fly-tipped near Holdingham. She was handed a 12-month conditional discharge and told to pay legal and clear-up costs totalling £400.
The council continues to crack down on flytippers, including most recently a flytipper who left household waste dumped in a water course at Drove Lane in Sleaford.
Lloyd Anthony Thirlwell of Newfield Road, Sleaford, denied but was found guilty of flytipping in a hearing on January 27 at Boston Magistrates' Court and told to pay costs totalling £2,540.
The court heard Thirlwell was seen loading waste including sofas into a van at his home address and driving off. The waste was later reported in January 2021 as dumped on Drove Lane and linked back to him.
He received a £1,400 fine. He was also convicted of a duty of care offence as further waste linked to him was located at a separate address in Sleaford, plus a third charge for failing to provide assistance in the investigation.
He was told to pay a contribution of £1,000 towards legal and clean-up costs, plus a victim surcharge of £140.
NKDC Executive Member for Environment and Public Protection, Coun Mervyn Head said: "Flytipping is
unacceptable, and we take a 'no tolerance approach' to it.
"During the spring months we know that lots of people like to take the opportunity to clear their homes of clutter.
"We are asking residents to continue playing their part by ensuring they know where their waste is going."
If you see flytipping, report it via n-kesteven.gov.uk/flytipping or to Lincolnshire Police. Note of any vehicle registration number, take photos of the rubbish and useWhat3Words.