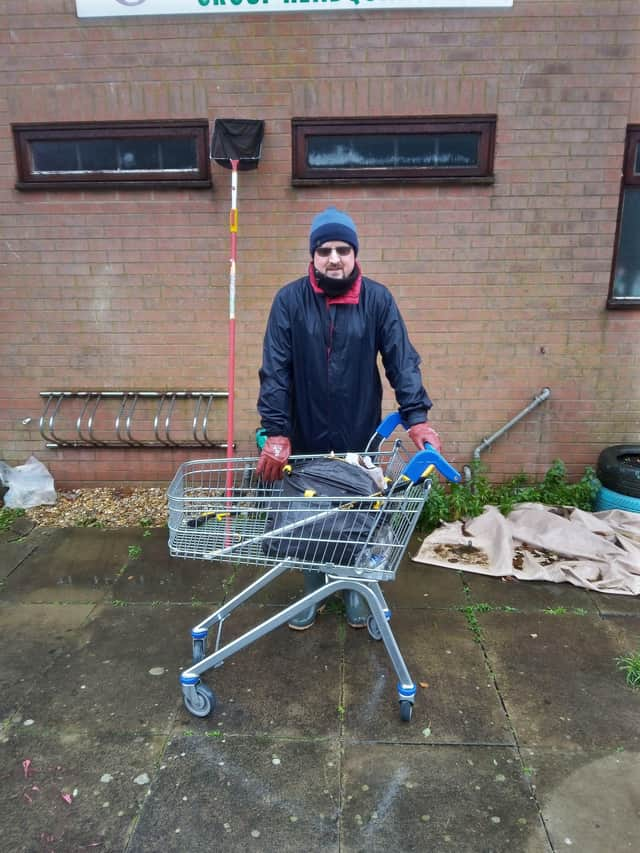 Horncastle RiverCare's hardy band of volunteers battled the elements to embark on their pre-Christmas Clean-up.
Unfortunately, the clear-up coincided with the arrival of Storm Arwen on Saturday (December 4), but the morning saw a brief window in the rain and snow and the session was able to go ahead with a couple
of volunteers braving the cold wind.
The volunteers filled a black bin liner with plastic and glass bottles, drinks cans and plastic bags in the session along the River Waring, River Bain and The Staunch.
They also unearthed a Tesco's trolley, which proved useful in carrying all the rubbish back to the Horncastle Scout Hut before it was returned to Tesco.