It's a massive task - but not for Skegness' intrepid grass cutters
Street teams are not letting the grass grow under their feet ahead of visitors returning to the coast.
Watch more of our videos on Shots!
and live on Freeview channel 276
Visit Shots! now
The annual cutting of verges is underway in Skegness and neighbouring parishes - traditionally in time for the Easter holidays.
However, this year the cut is nothing to do with preparing to welcome visitors, who are still being encouraged to 'stay local' in spite of Covid-19 restrictions being eased on March 29.
In spring grass will grow in spite of the pandemic - and the race is on to get the grass cut and keep it that way.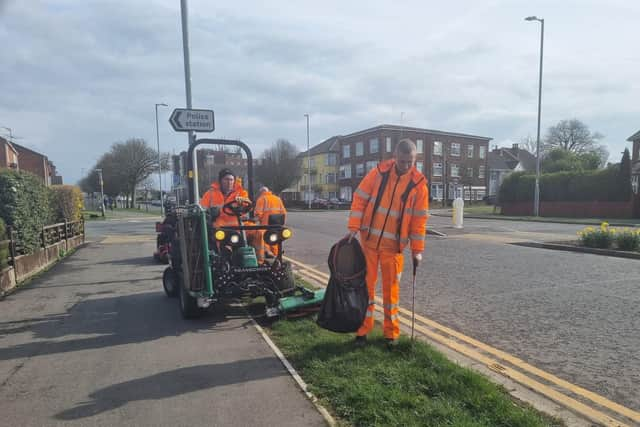 More than 300,000 square meters of grass are cut by the four-man team employed by Skegness Town Council.
"It's a massive job and it the team two to three weeks to get around," said Kate Ford, deputy town clerk.
"We cut the grass from Seacroft right up to near Butlin's, as well as in Tower Gardens and Beresford Field off Vine Walk, which we also look after.
"Our groundsmen and grass cutters do an amazing job."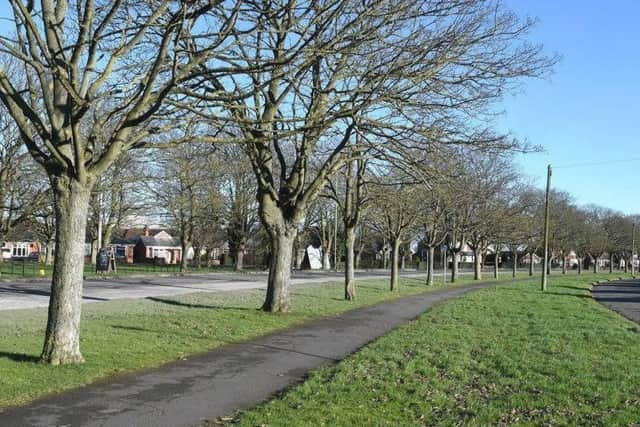 Skegness Town Council like many other town and parish councils, took over responsibility for cutting verges in 2017 after Lincolnshire County Council resolved to only undertake health and safety cuts.
As residents began complaining about how long the grass was growing, town clerk Steve Larner came up with a 'one-off' plan to generate most of the £25,000 needed to pay for a contractor for the season.
Further discussions took place in December 2017 and proposals were put before the council to employ four grass cutters with an estimated total annual cost to the town of providing the service and equipment of £41,000 in year one and £52,200 in year two.
"The council felt that it wanted more control of the standard of the cutting of grass verges and that LCC's health and safety cuts would not be good enough.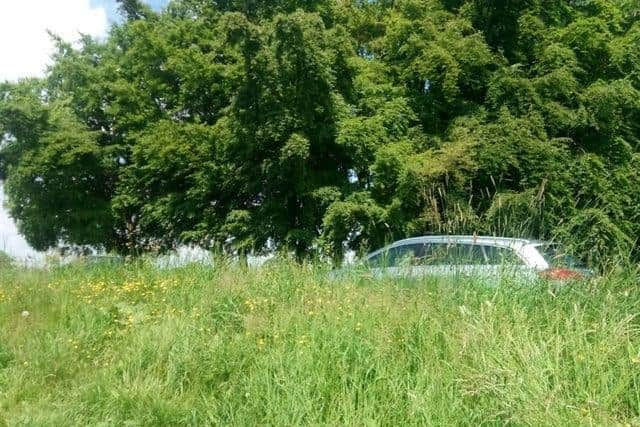 "The council felt it was important for the town and visitors to keep the verges tidy."
Ady Williamson is one of the town's grass cutting team and says the who team gets a sense of pride in seeing the town look tidy.
"People tell us they like to see them cut," he said. "The challenge is getting round to start again before it gets too long - especially when we are up against rain.
"But the verges always look better when we've litter picked and cut them.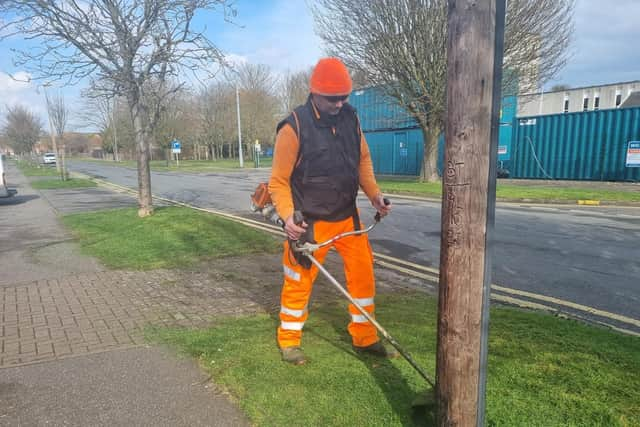 "We do have a problem with people parking their cars on the verges, which tends to church them up and make them look unsightly, but we are determined to carry on."
Different authorities having responsibility for grass cutting causes the inevitable confusion.
Lincolnshire County Council is set to do its first of three safety cuts on verges outside towns and villages on April 27 - the others will start on June 15 and September 7. East Lindsey District Council will also be undertaking their programme of maintenance along the seafront.
It's a subject that has raised emotions, especially when long grass has impaired motorists vision such as at Gunby roundabout in 2017.
One woman was so outraged about how high the grass had grown on the A158 approach to Gunby roundabout has grown, she complained to Lincolnshire County Council (LCC).
Selina Newton, of Welton, also took to social media to express her disgust, attracting support from numerous other people who slammed the budget cuts by Lincolnshire County Council allowing just two grass trims a year.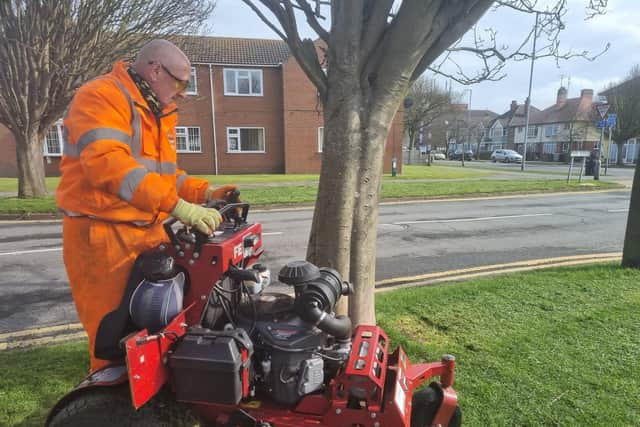 She told the Standard: "The grass verges on the dual carriageway at Gunby roundabout is an accident waiting to happen. From the Skegness direction you have to inch out to see if any traffic is coming as the grass is so high now you can't see over it.
"I've been driving that way home for 20 years and it's never been that bad. Is cutting costs for areas like this really worth risking someone's life?"
In reply to a tweet, a local county councillor tweeted: "Natural England have just declared Gunby roundabout an area of outstanding natural beauty. #grasscutting"
Coincidentally, letting verges get back to nature is an idea being considered by Lincolnshire County Council. It's nothing new in other parts of the country. Routes were planted with wildflowers by Hull City Council for the first time three years ago and have been well-received by motorists and nature lovers.
Chris Miller, team leader for countryside services at Lincolnshire County Council, said: "Working in partnership with the Lincolnshire Wildlife Trust, we're looking at trialling wildflower verges in the county as part of a project to enhance the natural environment.
"Wildflower verges can enhance the biodiversity of an area, including supporting pollinating insects, and as part of the same scheme we will also look at other opportunities, such as tree planting. Right now we're identifying safe sites to trial the new approach.
"This would build on our 60-year relationship working with the Lincolnshire Wildlife Trust to protect and enhance the county's verges."
Skegness Town Council is also looking at ways to engage with nature. "Developing areas to attract wildlife and bees is something we are looking at," said Kate. "We'll be going back to council to see if we can increase the budget to include more planting in Tower Gardens and look at funding available for other areas."