Lincolnshire's coastal path to be renamed in King's honour to celebrate coronation
England's longest national trail – which includes a stretch linking Skegness and Mablethorpe – is to be renamed the 'King Charles III England Coast Path'.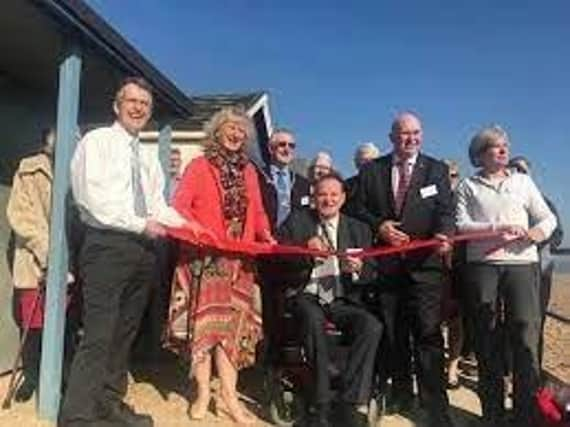 The trail along the Lincolnshire coast was officially opened in February 2019 and will be fully walkable across England by the end of 2024 – connecting communities along 2,700-miles of countryside.
Originally names the England Coast Path, the government has announced it will be renamed the 'King Charles III England Coast Path' to celebrate the Coronation.
As Prince of Wales, His Majesty made no secret of his deep love and concern for England's wildlife, natural and rural places, frequently reflecting on his love of walking and its role in promoting a healthy mind and body.
An unveiling is planned for May 10, leaving a lasting legacy to be enjoyed by people around the entire English coastline.
Colin Davie, Executive Councillor for Economy & Place at Lincolnshire County Council, said "The announcement that the first national nature reserve of King Charles' reign is to be on the Lincolnsgire coast is fantastic news.
"The fact that the Coastal Path along the entire coast is to be named in King Charles' honour is fitting for someone who has championed the natural environment all his life.
"The recognition of the coast's amazing natural environment along with the recent application for it to be added to the UK's Tentative List of World Heritage sites can only underline it as a destination for all who love the natural world and in the long term it can only benefit the tourism sector and businesses."
Natural England has worked in partnership with local authorities to open 794 miles of the route so far and the trail will be fully walkable by the end of 2024 – connecting communities from Northumberland to Cumbria via Cornwall.
In line with the spirit of sustainability championed by His Majesty, signage featuring the new name will only be installed as new stretches of the trail are established, with existing signage retained elsewhere along the route until it requires replacing.
The next two sections of the King Charles III England Coast Path to open will be in Filey, North Yorkshire, and Crosby Beach, Liverpool.
To celebrate the path's gradual completion, a series of events will be held across England throughout the summer of 2023.