Louth & Horncastle MP backs British farming​
​Louth & Horncastle's MP has backed our farmers with two special events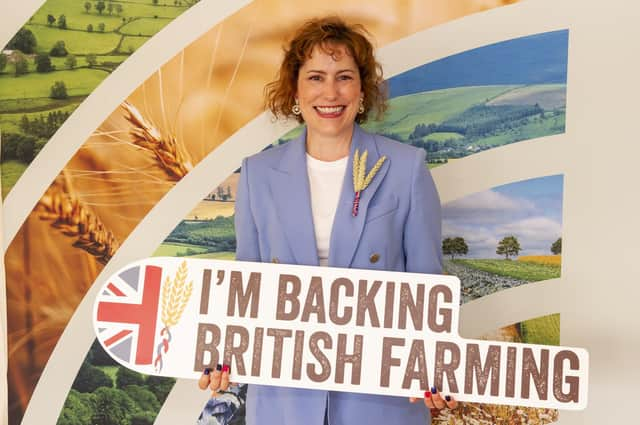 Victoria Atkins marked Back British Farming Day on Wednesday (September 13) with two special receptions with the National Farmers' Union (NFU) and 10 Downing Street.
At the NFU reception, Ms Atkins was able to discuss the importance of food security with the NFU President Minette Batters before later attending a reception in Number 10, hosted by the Secretary of State for Environment, Food and Rural Affairs Therese Coffey to celebrate our farming community.
Ahead of marking this day in Parliament, Victoria Atkins MP visited a local farm in Belchford where she met farmers from the surrounding area and discussed this year's harvest, as well as food security, safeguarding the environment and trade protections, and the importance of growing the amount of British produce consumed in the UK.
Ms Atkins also wore the Back British Farming Day emblem during an appearance on BBC's Politics Live; a wheatsheaf pin badge made of wool and wheat sourced from UK farms.
Victoria Atkins MP said: "I'm extremely proud to be celebrating our farmers and growers in the Louth and Horncastle constituency.
"Everyone in our local agricultural sector works incredibly hard, often in changing and challenging circumstances to provide the food our nation loves and relies upon.
"I'm so grateful to John Smith for recently hosting me at his farm and providing the opportunity for other local farmers in the area to come together to discuss this vital sector.
"It was fantastic to be able to continue this conversation with the NFU President herself Minette Batters on Back British Farming Day.
"I am committed to supporting our vital agricultural sector and will always stand up for the interests of our local farmers."