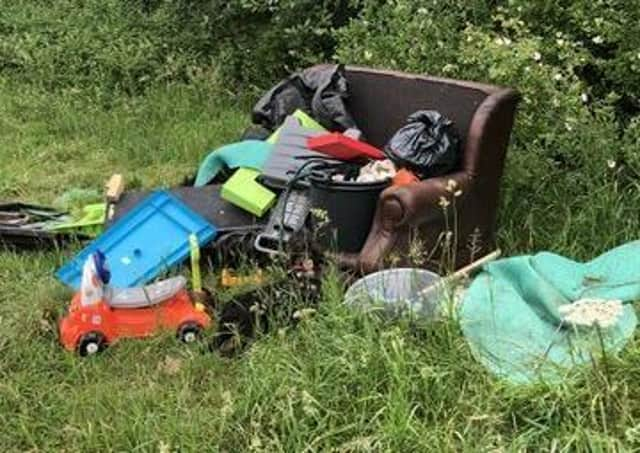 After lorry loads of waste were recently dumped in Leadenham and Fulbeck against gate entrances, in fields and on farm tracks, Dr Caroline Johnson says she will be pushing government to remove the financial burden for removal of the flytipped waste from landwowners who find it on their land.
She has met with Minister for Waste, Rebecca Pow, to discuss the matter and said: "I believe there is a need to consider whether further legislative changes are required to tackle organised high volume waste crime. Our farmers should not be bearing the costs imposed from this criminal behaviour and I will continue to push on this issue.
"This terrible activity blights our countryside and poses a clear public health impact.
"In particular the large quantities of industrial waste left in farmer's fields pose a real risk to both farmers and their staff should they be asked to remove it themselves, given they have no way of knowing what these large piles of waste contain and the health hazards associated."
Dr Johnson said local councils, the Environment Agency and police are working together in an inter-agency response to the issue.