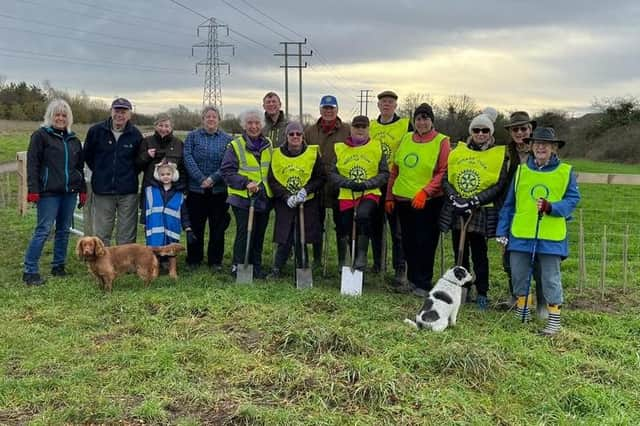 Sleaford's new hedges were planted by volunteers from the Friends of Mareham Pastures and members of the Sleaford Rotary Club at the reserve on Sunday January 8.
Matthew Davey, environment and community projects officer at Lincolnshire County Council said: "There's a lot of focus nationally on tree planting as a means of capturing carbon. And whilst trees are vitally important, we mustn't overlook the importance of hedges in providing habitats and corridors for wildlife, enhancing biodiversity, preventing flooding, and of course reducing carbon."
Vital features in the landscape, hedges are more than an essential refuge for wildlife. They also clean our air, capture carbon, help reduce flooding and give clues to historic land management.
Hedges come in a variety of shapes and sizes and can include many different species. Rural hedges are often a mix of shrub and tree species, such as hawthorn, blackthorn, hazel, ash and oak.
The hedge plants were funded by CPRE The Countryside Charity as part of their campaign to see a 40 per cent increase in the extent of hedgerows nationally by 2050, as recommended by the Climate Change Committee to help achieve carbon net zero.
It is one of two hedgerow projects funded by the charity in Lincolnshire, alongside one at Dunston Playing Fields, which will be planted in the coming months.
Mr Davey added: "I'm grateful to our volunteer planters and CPRE in helping us get these projects off the ground – or rather 'in' the ground – here in Lincolnshire."