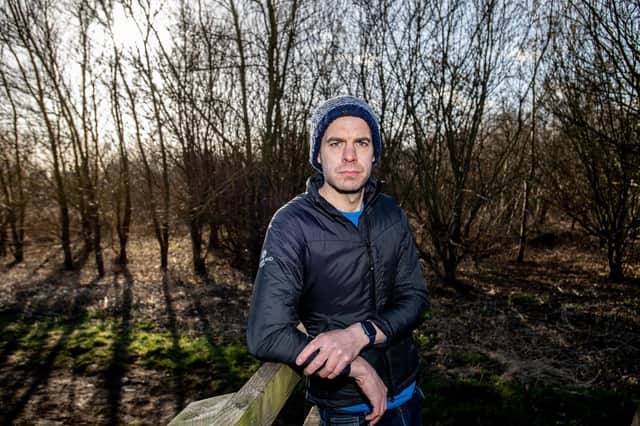 A total of 31 sand and gravel and limestone sites across the county were put forward for consultation, as the county council looks to update the Lincolnshire Minerals and Waste Local Plan for 2031 to 2040 – and the existing quarries at Tattershall Thorpe and Tumby could be extended under the proposals, while a new one would be created at Banovallum Carr woodland inHorncastle.
The Woodland Trust, which owns two of the sites that would be affected by the proposed quarries – Banovallum and Tattershall Carrs – said quarrying would "cause irreversible damage to vital habitats well used by the community", and should not go ahead.The charity said Tattershall Carrs is a site of special scientific interest (SSSI) and home to eight different species of bat, including four UK Bat Priority Species – the brown long-eared, noctule, soprano pipistrelle, and barbastelle.
In addition, Banovallum Carr woodland was planted by the Woodland Trust and the local community in 2001 to mark the millennium and was extended in 2007, and would neighbour the proposed vast 215 ha site new sand and gravel quarry stretching from Horncastle to Dalderby.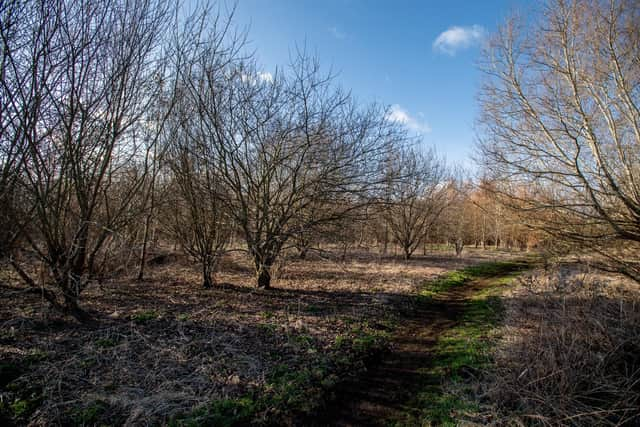 The ancient Troy and St Helen Wood at Tumby, which is privately owned, would also be affected if the green light was to be given to the proposed 51 hectare extension at Tumby .
The county council is now preparing a draft plan outlining the provisional allocation of sites, with a full public consultation of the draft plan scheduled for later in the Spring.
Woodland Trust site manager Paul Jarcewski, who manages Banovallum Carr and Tattershall Carrs, said: "We are extremely concerned by the proposed allocation which if approved would cause irreversible damage to three woodlands which we know are not only vital for wildlife, our ability to tackle the climate fight but human health too.
"It would be incredibly short sighted to give the greenlight to proposals that would do so much harm.
"The ancient sites of Tattershall Carrs and Troy Wood are fragile and have taken centuries to grow and evolve. Such sites now cover less than three percent of the UK and all effort must be made to ensure they are protected.
"Horncastle's Banovallum Carr was planted by the community and local school children, and allowing the site to deteriorate as a result of neighbouring quarrying would send a poor message to those that planted a green resource for the benefit of the town and future generations."
The Woodland Trust argues that the proposals do not take account of the advice of government bodies Natural England and Forestry Commission, which state large buffer zones must be in place to minimise the impact of pollution and disturbance.
"Pollution can affect the woods and its species in many ways," Paul added, "Quarrying causes significant air, soil and water pollution as well as changes to the water table and noise and light disturbance, which lead to a loss and local extinction of species.
"I suspect the council will try to allay any concerns locally by suggesting that this is the early stages.
"We are less reassured as we called for appropriate buffering in an August consultation response, but this has been disregarded by Lincolnshire County Council.
"It is vital the council thoroughly assess the impact to these habitats which are proven to be essential to the health and well being of communities.
"We believe the proposals are unsound, and should not be taken forward."
A spokesperson for Lincolnshire County Council, said: "We thank the Woodland Trust for their valuable feedback on certain sites that have been nominated by interested parties for potential allocation in a new Minerals and Waste Local Plan for Lincolnshire.
"At this early stage of formulating the new plan for the county, we have spoken to partner agencies seeking information about the sites that have been suggested to us. Their expert feedback helps us assess the suitability of these sites before a draft plan is prepared. The draft plan will go through various rounds of partner and public engagement, to make sure everyone has the opportunity to have their say. It will also be examined by a government inspector before it is finalised."