North Kesteven District Council leader vowing to continue with climate change agenda
The Leader of North Kesteven District Council is keen to push forward with its climate change solutions despite the national government's U-turns.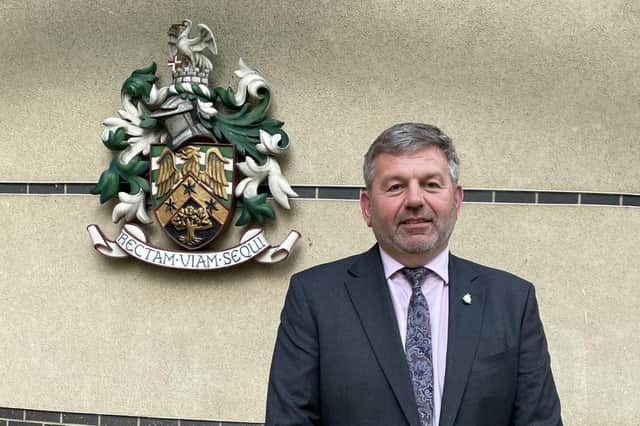 Prime Minister Rishi Sunak announced major rollbacks on several green initiatives in September. One of the most notable changes is the decision to push back the deadline for selling new petrol and diesel cars. Originally set for 2030, the deadline has now been extended to 2035.
This move has been met with strong criticism from the automobile industry, which had been preparing for the 2030 deadline with significant investments in electric vehicle manufacturing.
Furthermore, the phasing out of gas boilers has also been delayed. Under the new policy, homeowners will only be required to replace their gas boilers with electric heat pumps when they are due for a replacement. To support this transition, boiler upgrade grants will be doubled to £7,500. However, many homes will be exempt from this requirement altogether.
Additionally, energy efficiency targets for landlords have been scrapped, along with planned insulation requirements for homeowners.
Councillor Wright's motion seeks to reaffirm the council's commitment to achieving carbon net zero targets by 2030.
"We will continue to pursue the policies we have previously agreed, that not only benefit the environment but also assist our residents in achieving warmer and more sustainable affordable homes, and enable businesses to become more efficient, therefore investing in our local economy," his motion states.
"As stated many times, simply declaring a climate emergency is not enough, and this motion supports the administration's carefully designed response to apply science, engineering, and practical skills to the issue.
"Every step we take is timed, costed, and has passed the vital tests of being practical, affordable, and achievable."
Tangible progress and future endeavours
NKDC has been actively implementing its Climate Emergency Strategy and Action Plan. The council helped establish the Central Lincolnshire Local Plan, developed in collaboration with partner councils, to promote a carbon net-zero future and enhance biodiversity protection across North Kesteven, West Lindsey, and the City of Lincoln.
A few notable achievements include the installation of 195 additional PV solar panels on the council's building roof, reducing over 14 tonnes of CO2 per year, and the purchase of electric vehicles within the waste fleet.
Additionally, 79 council homes were fitted with solar panels last year, and a clean air initiative was launched with schools to reduce climate-harming gases and enhance air quality near primary schools.
Looking ahead, NKDC plans a £27 million investment programme to retrofit 900 of the council's worst-performing houses, planning for the decarbonisation of non-residential buildings, and building EV charging infrastructure.
Opposition members at the council have praised the motion, but say the authority needs to go even further.
Lincolnshire Independent leader Councillor Marianne Overton expressed concerns regarding the motion and the council's approach to climate action.
She stated: "The Conservatives have made disastrous decisions which are extremely damaging to our environment policy, impacting the safety and health of our environment."
"We have gone to good lengths, but there's more to be done in terms of engaging the public. The energy initiatives that were dropped by the Conservatives should be revisited," she mentioned.
She called for a whole package of measures looking at green energy solutions, repeating previous comments about the "lost opportunities" of industrial units not being utilised.
Overton also highlighted the importance of community projects. "So we might have a renewable energy project that's the right size and scale for that community and owned by that community. So when the price goes up, they benefit," she added.
Councillors will vote on Councillor Wright's motion at a meeting of the Full Council on Thursday night.