Police wildlife officers rescue 'ugly duckling'
Wildlife crime officers in Sleaford have come to the rescue of a young swan with a wonky wing.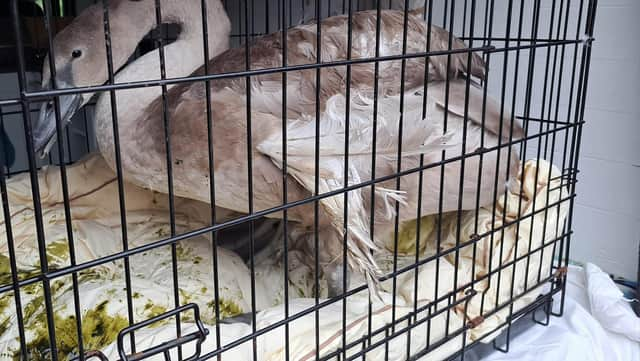 Lincolnshire Police Rural Crime Action Team were called on Friday to a family of swans on the River Slea where one cygnet was struggling with a wing deformity.
The team explained via social media: "After much deliberation and some expert advice being sought the decision was taken to remove this ugly duckling from its family.
"The cygnet with an 'angel wing' deformity is being conveyed to a rescue where this wing can be examined properly thus giving it some chance of being able to fly or saving it from a future attack should it be unable to fly from its dominant and very territorial father. The likely outcome would be its early death. We would ordinarily leave wildlife to sort out its own naturally."
They said ten minutes later the family appeared to have forgotten all about their missing offspring.