Poor turnout for annual litter pick in spite of Skegness being named dirtiest beach
Great British Beach Clean volunteers have proved recent research claiming Skegness had the dirtiest in the UK beach wrong – with a massive combined effort.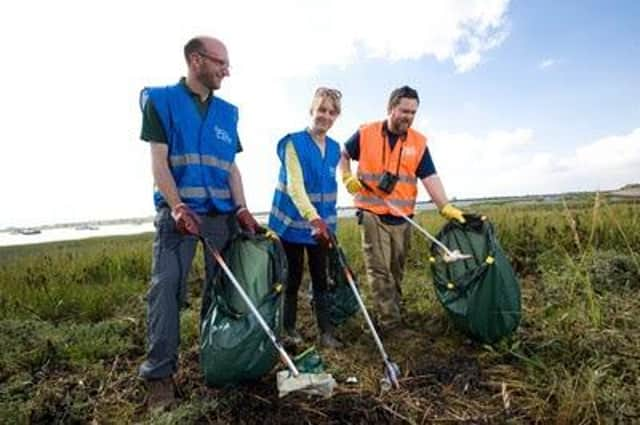 A group from Coastal Action for All gathered on Sunday on the beach near Xsite Skate Park to clear away the rubbish up to Winthorpe.
Volunteers from Anglian Water Love to Help group are also supporting teams from Keep Britain Tidy's Beach Care group to clean up the shorelines from Skegness to Walton-on-the-Naze.
Beach clean-ups are now taking place across the coast through to Sunday, September 24. The Love to Help event is being held on Tuesday, September 19, in Skegness.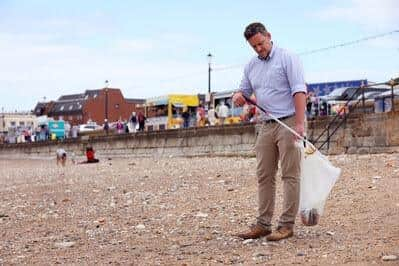 Molly Tucker, Coastal Catchment Manager from Anglian Water said: "The Anglian Water region has the longest stretch of coastline than any other water company and we know how important these spaces are for the economy and the local communities that surround them.
"This is why we're proud to run schemes like BeachCare which is our volunteering programme to keep beaches clear of litter and why we're continuing to support regular events such as the Great British Beach Clean."
The Great British Beach Clean is a week long event, where hundreds of beach cleans will take place up and down the country and are backed by volunteers to help support the Marine Conservation Society's work.
Data collected from this event has proved to have a positive impact on the ocean – with nationwide schemes such as the introduction of the plastic bag charge and banning microplastics in personal care products being two of the biggest outcomes from their research.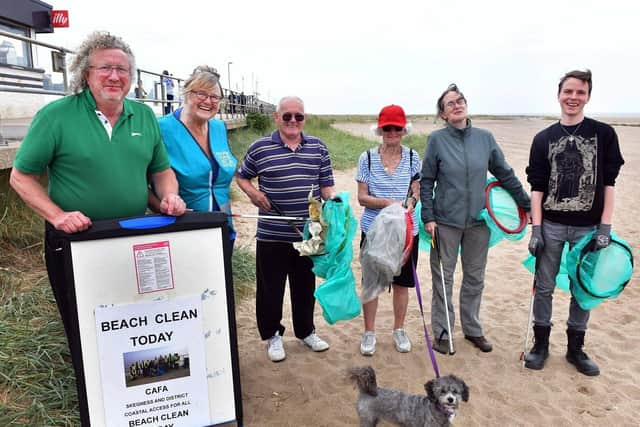 RiverCare & BeachCare provides a rewarding experience for individuals to reconnect with nature and their local water environment.
Anglian Water is in partnership with Keep Britain Tidy, to help clean up its region's beaches and rivers.
Lynsey Stafford, RiverCare and BeachCare Manager from Keep Britain Tidy said: "We are delighted so many RiverCare and BeachCare groups are heading out to litter pick for the Great British Beach Clean.
"Our inland RiverCare groups tackle plastic pollution at source, whilst BeachCare groups work around the East Anglian coast to clear litter and marine debris from our beautiful beaches. Volunteers' combined efforts have a powerful impact on marine plastic pollution which can do so much harm to our global environment."