Proposed solar farms in Lincolnshire equivalent to 62 Hyde Parks
Should Lincolnshire sacrifice just more than 1 per cent of its land for solar farms to guarantee renewable energy which could power the equivalent of every home in the county?
Watch more of our videos on Shots! 
and live on Freeview channel 276
Visit Shots! now
That is the question facing leaders as 12 major applications loom.
Together, the proposals would cover the same area as 62 of London's Hyde Park, which works out to 9,109 hectares, or 1.3 per cent of the total land across the county.
In return, they would generate 3,475 megawatts, which could power about 1,114,600 homes annually.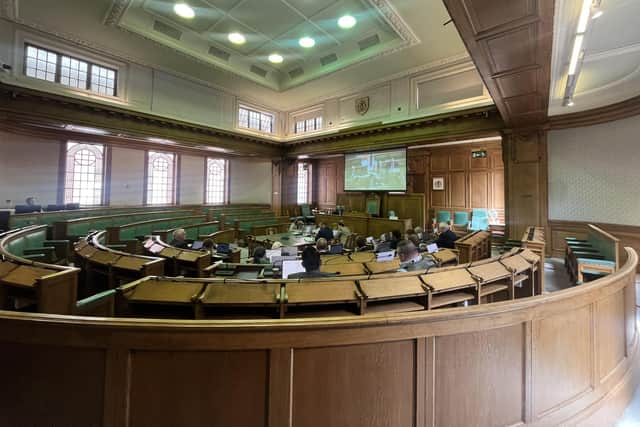 Given Lincolnshire's population of just more than one million people, could this provide energy security for the region?
While the decisions will be made by the government due to the scale of the projects, local leaders have been sceptical about the benefits compared to losing the county's valuable farmland.
We asked the county's leaders whether solar farms were a sacrifice worth making.
Here are the solar projects currently being developed: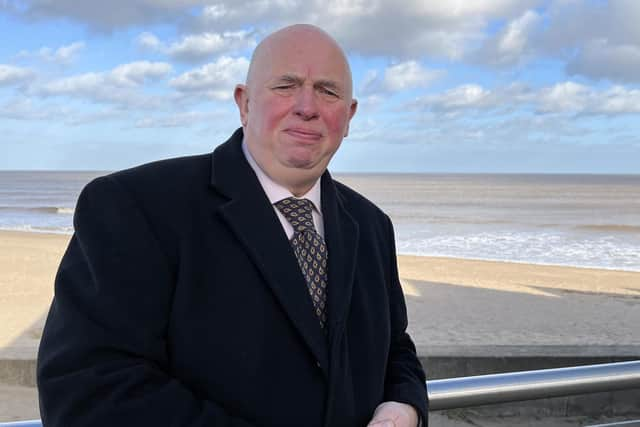 Beacon Fen Energy Park, 1,000ha – 600MW, powering 190,000 homes;
Cottam Solar Farm, 1,133ha – 60MW, 180,000 homes;
Gate Burton Energy Park, 1,436ha – 500MW, 160,000 homes;
Hatton Solar Farm, 74ha – 50MW, 21,000 homes;
Heckington Fen Solar Park, 587ha – 500MW, 100,000 homes.
Holbeach Bank Solar Farm, 80ha – 48MW, 14,400 homes;
Mallard Pass Solar Farm, 880ha – 350MW, 92,000 homes;
Mallows Solar Farm, 20ha – 10MW, 4,500 homes;
Springwell Solar Farm, 1,400ha – 800MW, 180,000 homes;
Tillbridge Solar Farm, 1,400ha – 50+MW, 20,000 homes;
Washdyke Solar Farm, 63ha – 27MW, 8,700 homes;
West Burton Solar Project, 1.050ha – 480MW, 144,000 homes.
National food security
He said: "Lincolnshire is critically important to national food security and locally produced food is much better for the environment because you get the carbon miles from moving it around."
He later criticised the government's energy policy as a "shambles" and advocated for a fair and equitable distribution of solar farms across the whole of the country.
He said: "We seem to have been unfairly targetted to bear the burden of all solar farm applications and that can't be right, especially bearing in mind that we've also taken on major wind energy developments as well."
Rising food prices
During a meeting on Monday, Coun Thomas Smith emphasised the surge in solar farm development across the county is not solely a local concern, but a matter of national significance.
He said Lincolnshire plays a crucial role in supplying a substantial portion of the country's food and any encroachment on agricultural land could have far-reaching implications for food production and affordability.
He said: "We give the majority of the food in this county to the rest of the UK. If we are building on this land, then we're not going to be able to do this, and we're going to get to a point where people cannot afford food because prices will go up even more.
"You only need to look at what's happened with the war in Ukraine and the problems that has caused with food supply. It doesn't take much for supply chains to become stretched."
He suggested here is an element of uncertainty surrounding the long-term significance of the land in question as most of the proposed developments are intended to operate for up to 60 years.
Coun Smith said: "You never know what is going to happen in 60 years, that 1 per cent of Lincolnshire land could become vital to food supply.
"I will take every application as it comes, but the fact that there are 12 major applications across Lincolnshire is a concern."
How do we solve the problem?
Coun Robert Reid, council chairman, highlighted the existing flaws within the planning process, emphasising its narrow focus on evaluating individual applications without considering the broader implications of the issue.
He proposed the council engage in discussions with MPs to advocate for procedural changes in handling nationally significant infrastructure projects.