'Tags of shame' are working as Lincolnshire purple bin collections have highest quality recycling material in country
'Tags of shame' on purple bins are having an impact as Lincolnshire was revealed to have the highest quality waste material in the country.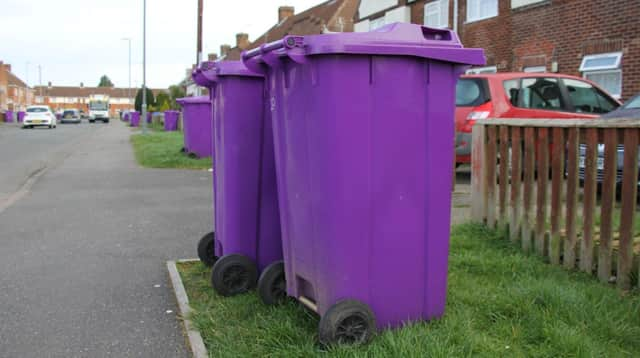 Four of the county's seven districts – namely, Boston Borough, East and West Lindsey and North Kesteven - have implemented separate dry paper and cardboard bins, leading to a total of 13,909 tonnes of separate fibre being collected up to February 2023.
Paper re-processor Palm Recycling found that the waste had an average contamination rate of just 1.5 per cent.
Prior to the scheme being introduced, the average contamination rate was 31 per cent.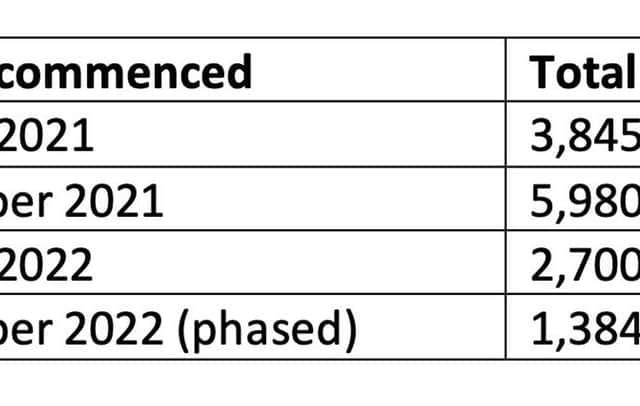 Advisory tags, infamously labelled the 'tags of shame', have been used to help implement the scheme and are clearly making an impact.
They have been a topic of controversy across Lincolnshire in recent years, though the idea is simply to ensure the correct items end up in the relevant bin.
The report from Lincolnshire County Council reads: "Quality metrics show an average of 1.5 per cent contamination in the paper and card collected, reported by the paper re-processor, Palm Recycling, as being the highest quality material presented to them by any local authority client in the country.
"In respect of the quality of the mixed dry recycling, combing the quality of the remaining fractions (metals, glass and plastics) with the paper and card shows that prior to the commencement of the implementation the average combination rate was 31 per cent."
Following the news, the council have decided to develop a programme of engagement and sustainment to ensure consistency and improvement across each Waste Collection Authority.