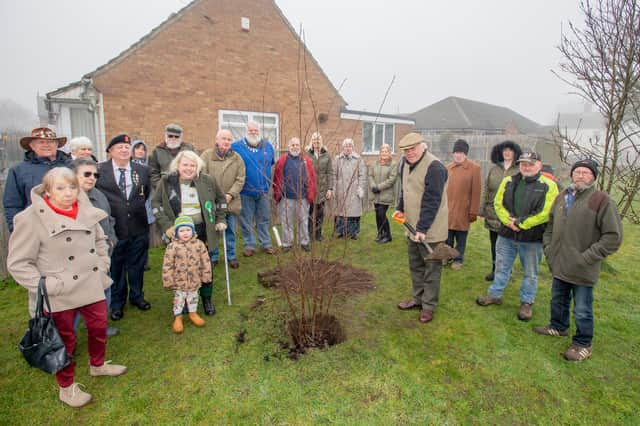 ​On Valentines Day, Tuesday February 14, the Lord Lieutenant of Lincolnshire Mr Toby Dennis presented the community of Bardney with one of the trees which formed part of the 'Tree of Trees', which was displayed outside Buckingham Palace as a centrepiece at the Queen's Platinum Jubilee weekend celebrations in June last year.
The parish received the gift as a symbol of gratitude for Bardney Group Parish Council's efforts and contributions to the local community, and has been planted close to the trees which were planted to commemorate the reign of King Edward VII and Queen Alexandra.
Bardney Parish Council clerk Anna Lawson said: "It was a really lovely event and it's a shame the weather was so foggy, but we were so honoured that we were nominated to receive this tree.
"We had representatives from the community and nursery children come along and it was lovely to see everyone there."