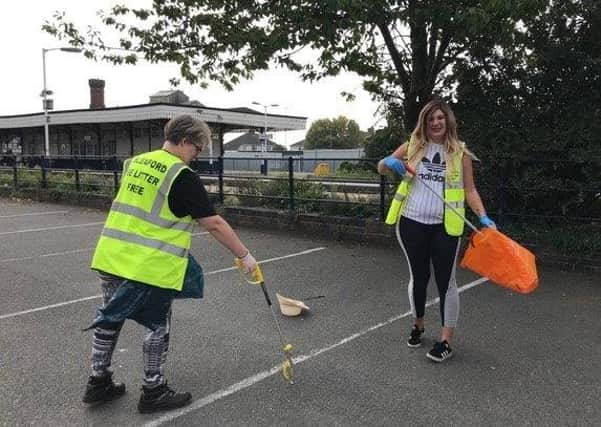 Mel Stanley and the environmentally-conscious supporters of the town tidy up Facebook campaign, known as Sleaford Be Litter Free encourage residents to do their bit to keep their areas clear of rubbish.
Last week a band of volunteers descended on the Station Road area which had become a litter blackspot during the last few months of lockdown.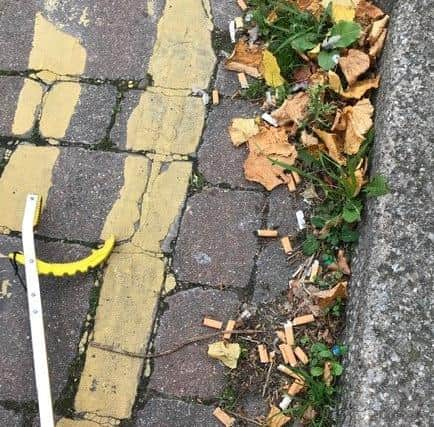 Meanwhile the volunteers got to work on the rest of it. Mel said: "We did a litter pick of cigarette butts, for Bin The Butts Week for Keep Britain Tidy campaign."
Among the volunteers was Sleaford's Miss Atlantic beauty contest, Hannah Brennan, who is expected to demonstrate her support of charities as part of the contest.
* Dropped cigarette butts are the most common form of littering.
* The Bin The Butt campaign aims to raise awareness amongst smokers and highlight the link between the cigarette butt they drop on the street or down the drain and the impact it has on the marine environment.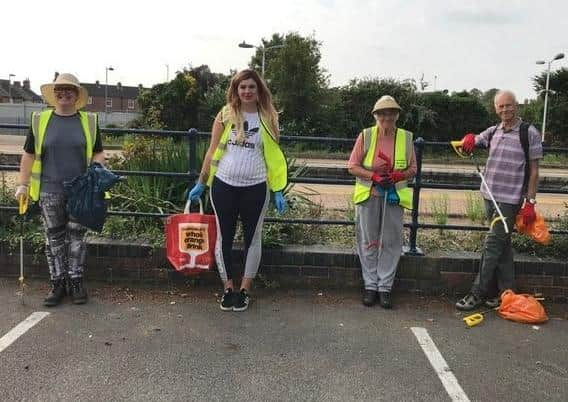 * In 2017, The United Nations Development Programme described throwing cigarette butts on the ground as 'the last socially acceptable form of littering' and campaigners are determined to turn the tide and make throwing your butt on the floor as socially unacceptable as 'lighting up' in a pub or restaurant.
* Cigarette butts can take years to breakdown, worse still they never fully biodegrade and are toxic to the marine environment.
* As well as plastic, cigarette filters are comprised of thousands of chemical ingredients, including arsenic, lead and nicotine, all of which can leak into marine environments. According to studies, just one cigarette butt per litre of water is highly toxic to fish.