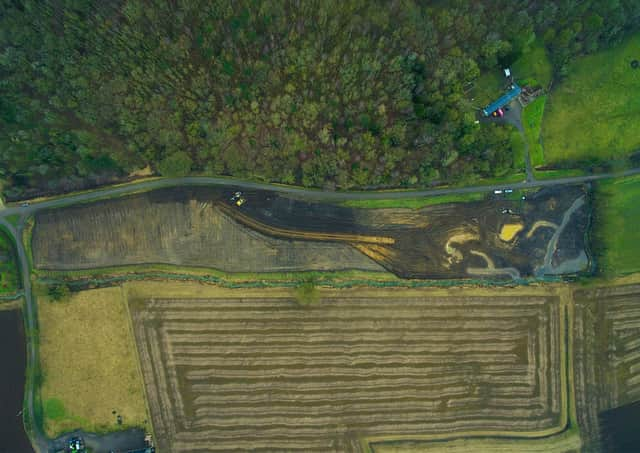 No Caption ABCDE EMN-210225-170713001
Work began recently on the scheme, which will see the course of Dunston Beck altered as part of a bid to aid wildlife.
Beeswax Dyson Farming has been collaborating with the Environment Agency and Wild Trout Trust over the project. The work took place on a three-hectare parcel of land bounded by Dunston Fen Lane, Prior Lane and Dunston Beck.
The Wild Trout Trust has just announced that the project is now complete.
The aim is to improve the beck and adjacent land for the benefit of wildlife by mitigating the historic impacts of land drainage where the watercourse has been straightened, widened and deepened.
Beeswax Dyson Farming initially shared two pictures of the site in progress on Twitter, saying: "Dunston Beck project is well on its way, with top soil stripped back and the formation of the bends clear from our photos. The variation in depths and flow patterns will sort the sands and gravel on the riverbed, improving water quality and delivering benefits to the ecosystem."
They later added on its completion: "Looking forward to monitoring the benefits of this project.
The Wild Trout Trust added that the project was turning a former arable field into diverse wetland and meadow habitats."