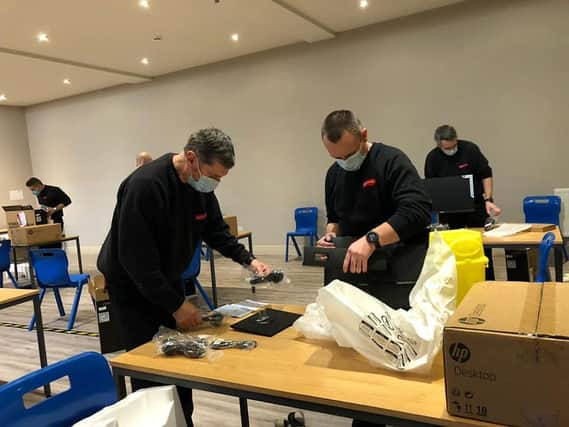 A presentation box of delicious pancakes and fruit arrives at Skegness Fire Station as a treat for the crew.
It's a welcome surprise from Cynthia Kenina, the partner of Fire-fighter Jonathon Scott - but also a reminder that Shrove Tuesday is on its way and that could be a busy night.
Pancake Day remains a concern for firefighters as part of their annual campaign promoting fire safety in the home - and in spite of additional duties supporting partner services and the NHS due to Covid-19, this year will be no different.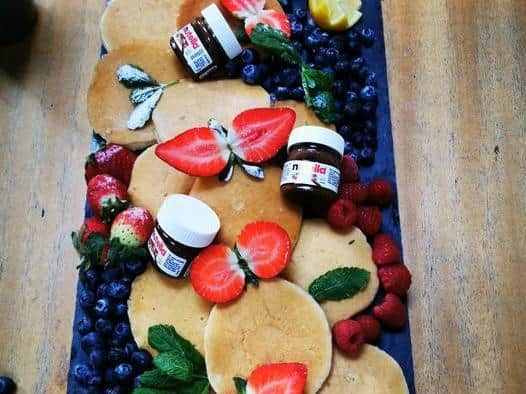 FF Wesley Stones will be flipping the pancakes for those at the Station on Shrove Tuesday, February 16.
"He'll be following all our fire safety tips, of course," said T/Crew Manager Ryan Duffy, eager to share those tips with readers. "Whilst we are currently under Government restrictions people are spending more time at home and for many this may mean adapting to working from home and providing childcare.
"Pancake Day will provide great entertainment for the family but if you are distracted there are risks of causing fire."
It's almost a relief to get back to fire prevention work for the crew in Skegness.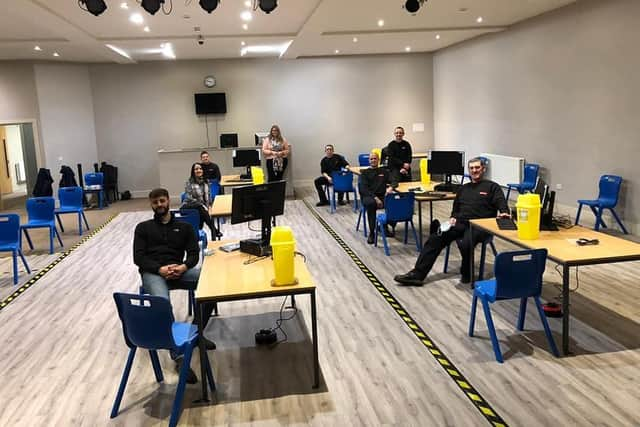 Since the start of the pandemic, firefighters in Lincolnshire have again been stepping up to a range of different activities to support the countywide Covid-19 response.
Behind the scenes, Lincolnshire Fire and Rescue have been part of many multi-agency teams keeping services running, ensuring stocks of PPE are available where needed and supporting Lincolnshire communities.
As well as driving ambulances when demand has been high, fire crews from Lincoln South and Wainfleet have been helping with the roll out of lateral flow testing in Lincoln and Boston.
Firefighters from Skegness, Boston and Lincoln North also supported the construction of vaccination sites in their local areas too.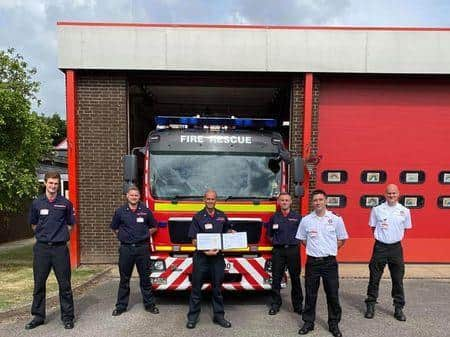 And this is on top of continuing to respond to emergencies around the county, providing advice over the phone, and continuing to visit the most vulnerable residents in their homes..
In Skegness there are 10 Whole-time Fire-fighters with up-to five on duty at a time. During the pandemic the have continued for every eventuality ensuring they can respond when their communities need them the most.
"We have continued with our preventative work carrying out priority tasks such as fitting working smoke detection," said T/Crew Manager Duffy
"Community engagement remains a key role for us, although face to face contact with the public has unfortunately been reduced we have been creative in how we get our fire safety messages across.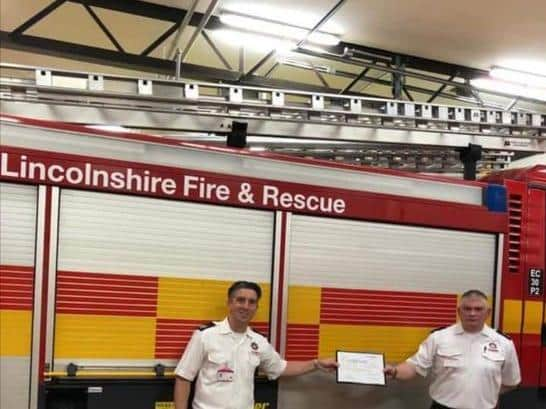 "We have used social media a lot more, particularly Facebook where a number of the crew created 'meet the team' videos to keep in touch with the community, providing updates on our activities and fire safety campaigns.
"On-Call Fire-fighters, colleagues who have primary employment elsewhere and respond to the station when called upon via an alerter train Tuesday evenings Some also perform co-responder duties, supporting EMAS with incidents such as cardiac arrests.
"Skegness Whole-time Fire-fighters helped ensure a vaccination centre was able to open at The Storehouse Conference Centre in North Parade, Skegness, by assembling vital equipment, moving tables and chairs and laying protective flooring in for the vaccination room and prep room.
"This additional work, whilst maintaining our operational response, is a fantastic opportunity to work with our partner agencies to help improve the health and well- being of our community.
"Whilst doing so we were also able to promote our key fire safety campaign messages by displaying a notice board, giving advice on issues such as cooking and testing smoke alarms."
In addition they have continued to be heavily involved in raising money for charity.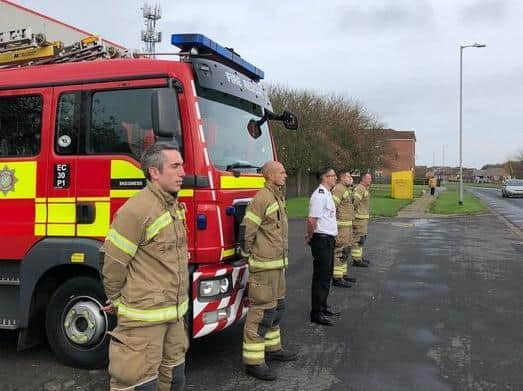 "We were really disappointed we had to postpone a charity fundraiser climbing Ben Nevis in full fire-fighter kit, but this will hopefully be re-arranged," said T/Crew Manager Duffy.
"However, Crew Manager Simon Coxell raised £1510 for Bone Cancer Research and The Fire-fighters Charity by completing 200 burpees in full fire kit everyday throughout November.
"On his final day he had the added weight of a Breathing Apparatus set, kit usually worn in property fires."
Other achievements have also been celebrated over the past year, with Crew Manager Coxell and On-Call Watch Manager Wayne Millson receiving their LCC 30 years' service awards.
Fire chiefs are proud of the efforts of all the county's crews. Mark Baxter, Interim Chief Fire Officer, said: "Just like during the last lockdown, our firefighters have again been playing a key role in the ongoing coronavirus response- protecting our residents and helping wherever they're needed.
"We remain committed to supporting our colleagues and partner agencies across Lincolnshire and to carry on with our prevention work that helps those most at risk of harm."
Cllr Nick Worth, executive councillor for emergency services at Lincolnshire County Councll, said: "I'm incredibly proud of both our frontline firefighters and our staff working behind the scenes who continue to work for the benefit of the county.
"They have taken on additional responsibilities and new working practices, whilst still providing a first-class response to their communities. We often say the role is not just about fires, and the last year has shown just how much firefighters do to keep people safe."
SHROVE TUESDAY SAFETY TIPS
- avoid being distracted. If you need to leave the hob, take the pans off the heat
- turn saucepan handles so they do not stick out or are over another ring
- take care if you are wearing loose clothing as it could catch fire
- do not put metal in the microwave
- always double check the hob is turned off when finished