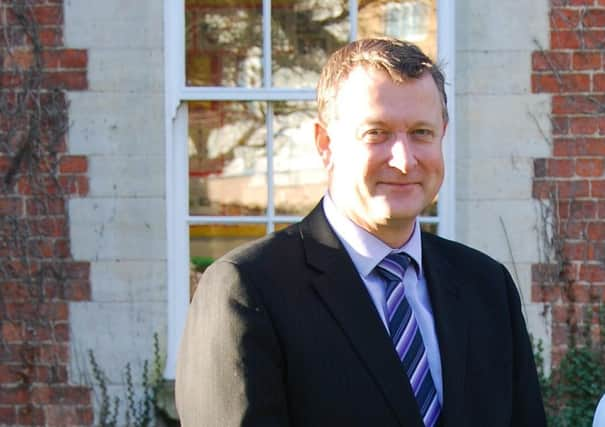 Anxiety had been building among GCSE students that their marks may also be affected and downgraded by the glitch in the same way that 40 per cent of grades were hit in last week's A-levels.
As it is, the issuing of BTEC grades has been delayed due to the turn-around. Now students should be reassured they will not be struggling to gain their place in sixth forms.
The Executive Headteacher of the Robert Carre Trust and headteacher of Carre's Grammar School, Nick Law said it has been a most unusual year for everyone: "None more so for students whose exams were cancelled.
"However, despite this it has been yet another very successful year for our Year 11 students at Carre's, so we are proud to celebrate the achievements of the students.
"It is such a shame that we are not able to celebrate with them, or console as is sometimes the case, as Carre's, took a different approach with regard to the issuing of results in August from previous years. Due to safety concerns around Covid-19, results were emailed to students on the morning of the results."
Members of staff will be available via telephone and e-mail throughout the day to help with any enquiries regarding examination results and support those students who have needed it.
Mr Law said: "Education has been very much at the forefront of national debate over the last few days due to the process of awarding the grades, and the government's subsequent U-turn over it, which was a result of pressure from students, parents, headteachers, teachers and MPs who saw the injustice of the grades awarded for A-levels based on a flawed algorithm.
"Schools were asked to make their best assessment of what grade the student would most likely achieve and to place candidates in rank order so as to allow adjustments to take place to ensure the distribution of grades at a national level was similar to previous years. This process has never been attempted before and was forced by circumstances which nobody could possibly have foreseen.
"Staff worked diligently to provide grades for students and to place them in rank order as fairly and accurately as possible, and this week schools were told that students taking GCSEs would receive the higher of two grades, be it the centre assessed grade, or the exam board moderated grade.
"At Carre's we very much focus on the individual results of each of our boys, setting high targets to raise aspiration for all, and pride ourselves on teaching beyond the exam requirements at GCSE, while also enabling them to engage in a very busy programme of enrichment activities."
He said this will see Carre's students moving on to the next level, be it to do A levels, BTEC diplomas, scholarships, college courses, apprenticeships or employment, and this was cause for celebration.
Mr Law commented: "Some individuals have overcome considerable challenges to achieve their results and I am very proud of each and every one of them. The results are a testament to the hard work and motivation of the students, alongside support from their teachers and parents."