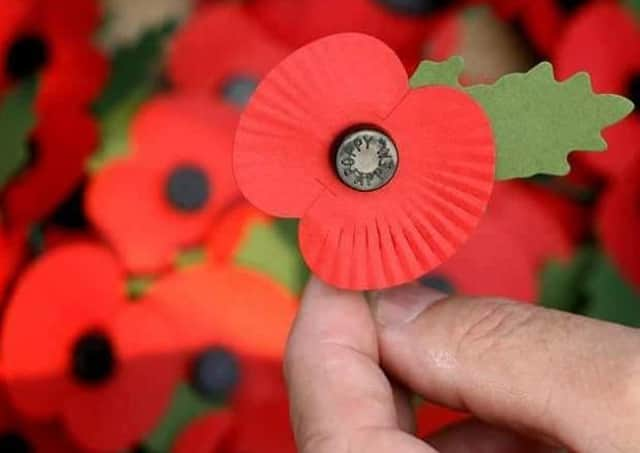 Those attending must be kept to a minimum, but Heckington Parish Council, the Royal British Legion, the various village and church organisations still intend to mark the occasion with a short memorial service and wreath laying.
Legally only the following people are permitted to attend events as participants -
· people attending as part of their work (such as local councillors, local faith leaders)
· people attending in a voluntary capacity on behalf of a recognised organisation
· members of the armed forces
· veterans of the armed forces, and/or their representatives or carers
Organisers said: "Of course there will be other parishioners who might wish to observe the wreath laying, and of course they are legally permitted to stop and watch the event as spectators. However the Parish Council would urge everyone to be mindful of the risk that such events pose, especially to veterans who are often elderly.
"The restrictions on this year's event will mean it is very different and some may even prefer to mark the occasion quietly at home. However, where members of the public do attend, they must only attend the event with their own household or those in their support bubble, or one other person (children under school age, as well as those dependent on round-the-clock care, such as those with severe disabilities, who are with their parents will not count towards the limit on two people meeting outside) and observe social distancing rules."
To assist with social distancing, the fence posts will be removed from the back of the car park area, to allow more space.
There will be the usual short dedication service at the War Memorial from 10.45am on Sunday, which will include the reading of names, the two minutes silence (at 11am) and wreath laying by representatives of organisations. There will not be a church service at St Andrew's this year following the dedication.
"Please ensure that we must also now take responsibility for ourselves and do our bit to ensure the safety of those around us in the present time," say organisers.
For those of you unable to attend the War Memorial this year, there will be a special programme on Heckington Living Radio for Remembrance Sunday, produced in partnership with Rev Capt Chris Harrington at St Andrew's Church. This will include, a two minutes silence at approximately 11am (church bells will be played quietly, so that listeners will know they have not lost the stream). The regular service and normal programming will follow.
○ If you are unable to buy a poppy as usual, you can donate at Heckington runner Amy Parkinson's cause who is taking part in the Royal British Legion Poppy Run. The organisation is desperate for to continue to raise funds fearing the Covid restrictions will severely limit the poppy appeal this year and curtail the vital work that it does with veterans and their families.
Amy explains on her fundraising web page: "2020 has been tough on everyone, especially on charities that rely on people's generosity and donations to provide essential support.
"I'm aiming to run 111km between October 1 and November 30, with an 11km run on November 11 as a substitute for attending the Remembrance Parade I would normally go to.
"Any donation is greatly received by myself and this amazing charity."
She has so far raised £100 and all money raised goes straight to the Royal British Legion. "If you see me running around the village in my Poppy Run t-shirt, please say hello," she said.
Amy has joined a virtual community of fellow runners across the UK in completing her own run.
She says: "Their Poppy Appeal was founded to help those in need following a national crisis. Right now they are helping those who are isolated from family, facing homelessness, struggling to feed their children and are in financial crisis. They are working tirelessly to ensure that those who have served are being looked after no matter what challenges they, and the country faces. Your donation will mean they can continue to provide the life-changing support that our Armed Forces community needs and deserves."