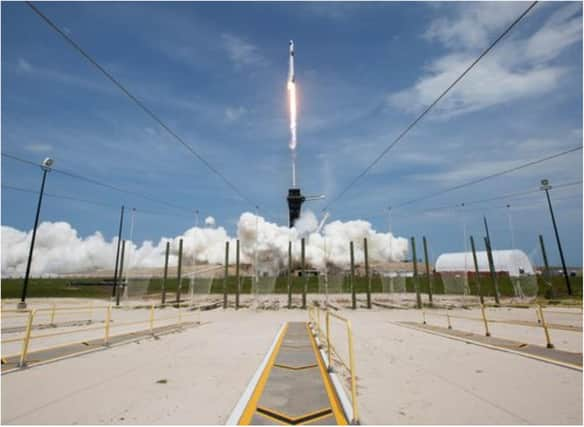 Elon Musk's SpaceX project is launching another rocket from Florida carrying 60 Starlink satellites and the craft could be seen shortly after lift off from the Kennedy Space Centre in Cape Canaveral, Florida.
Sitting on top of a Falcon 9 rocket, they will lift off into space at around 9.39pm UK time (4.39pm US time).
Around 15 minutes later, the final stage of the rocket and its cargo should be visible to the naked eye as it passes over the UK from West to East, according to website MeteorWatch.
It will appear similar to the International Space Station as it crosses the sky - a bright dot, and fast-moving. A plan of the route posted online shows it tracking further to the south of the UK, but it may be visible across the whole of the UK.