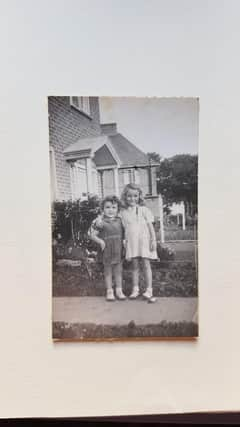 "I remember Januar4y 31 st 1953 very well. This day saw a combination of a high tide and a severe European wind storm over the North Sea causing a storm tide.
I was six years old and my sister Christine five.
We lived with our parents Tom and Eunice Hoy, very happily at Cade Field, Sutton-on-Sea.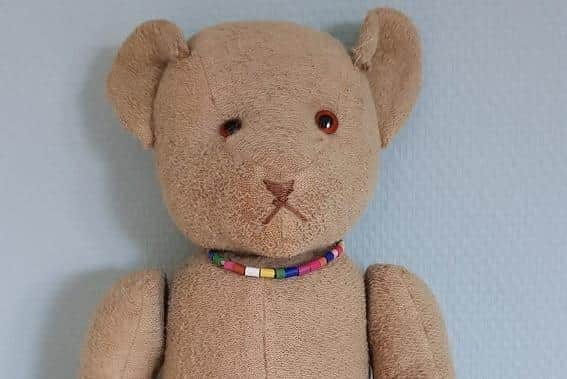 Early evening on this day the sea came over the sea wall and very quickly flooded our home and houses around us.
This was very frightening as it was dark and cold.
Standing at the top of our stairs we watched the water rising up the walls, hoping it would stop before it reached us.
Our father was more concerned to get to the pantry to collect food but Christine and I wanted him to catch our new dolls prams we had been given for Christmas which were floating around in the water. We all sat up all night in one bedroom with Dad judging if the water was rising by watching the gate post.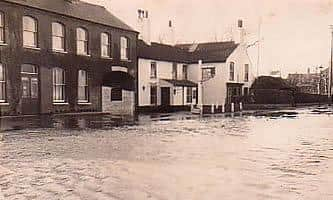 The next day the army came with trucks and we were evacuated to Alford.
We stayed with a very nice family, their daughter was called Elizabeth. After many weeks and our father had removed the mud and debris from our house, we went home. Our mother was worried it could happen again and wanted to move further from the coast.
My father worked for the local council as a carpenter and was helping clear the damage along the promenade and stopped to rest. whilst reading his newspaper Prince Philip walked by and asked what he was reading,
Dad stood up and replied that we wanted to move away from the coast and he had seen the chance of a new career in the Fire Brigade in Grantham.
Prince Philip replied he thought he should apply, so Dad did and his application was accepted and we went to live in Grantham.
Dad enjoyed his new career and spent twenty five years in the Fire Brigade in Grantham and also West Sussex
The news of the catastrophic flood spread worldwide and donations were made to help the victims in Sutton-on-Sea from Canada and Ethiopia.
The kind people of Canada sent toys to our Primary School and Christine was given a teddy bear which she still has to this day. Emperor Haile Selassie
of Ethiopia sent tins of coffee.
Our Grandmother, who lived in Mablethorpe received one and to this day has never been opened.
If anyone remembers our family I would be very pleased to hear from them."