Lifeboat assists vessel in distress off Skegness coast
An operator of a vessel in distress two miles off the Skegness coast acted quickly to call for the assistance of the RNLI, ensuring the safety of the crew.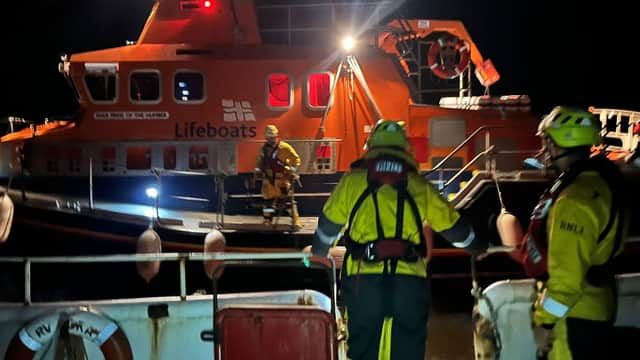 Skegness' all-weather lifeboat Joel and April Grunnill launched early on Friday evening following the call from a 75-foot motor vessel operator situated east of Skegness in the early evening of Friday
With clear evening skies and moderate sea conditions at launch, the lifeboat's highly-trained volunteer crew, led by Deputy 2nd Coxswain Lee St Quinton, navigated to the distressed vessel's location, and the lifeboat arrived on the scene at approximately 5:30 pm.
Upon reaching the distressed vessel, it was determined that intervention was necessary to address the equipment malfunction on board the vessel.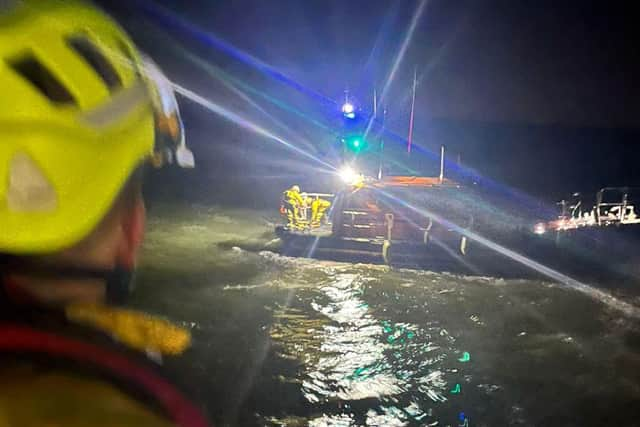 Martin, a trainee all-weather lifeboat mechanic, was able to repair the craft's auxiliary generator and restore some power to the vessel aiding the rescue.
"As a vessel operator taking action in a timely manner is paramount in ensuring the safety of both the crew and the vessel." explained Lee St Quinton, Deputy Second Coxswain at RNLI Skegness.
Two volunteer crew members were deployed to the vessel to provide assistance in resolving the generator issue. During the search and rescue operation, the vessel experienced later steering problems, causing it to drift closer to a wind farm. T
he initial plan was to escort the vessel under its own power to the nearby safe haven. However, considering the vessel's worsening condition, darkness, and the sea conditions, the coxswain, Lee St Quinton, decided that towing the craft would be the safer alternative to prevent any potential collisions with obstacles or other vessels.
Following a period of time under tow, the Humber Coastguard made the decision to task Humber RNLI Lifeboat Pride of the Humber to take over the tow of the vessel and take it to a nearby harbour where the vessel can be assessed in a safe location.
Skegness' all-weather lifeboat passed the vessel over the Humber's all-weather lifeboat at approximately 12:30am on Saturday morning and then returned to station.
Skegness's Shannon class all-weather lifeboat was commanded by Deputy Second Coxswain, Lee St Quinton, assisted by volunteer crew members Mark Holley, Nick Smith, Martin Stokes, Ryan Speed, and Billy Brookes.