Mansfield man armed himself with kitchen knives to frighten ex
A Mansfield man armed himself with three kitchen knives to frighten his ex-girlfriend, a court heard.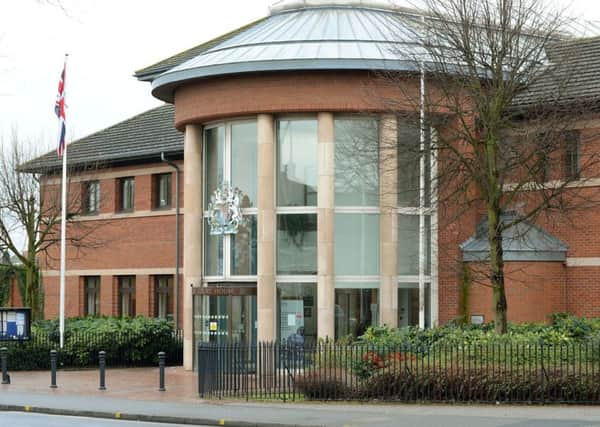 Police were called to Foston Close after reports that Ryan Ward had been walking around and shouting with the knives, in the early hours of December 1.
He was found, unarmed, in a shed and told officers he had argued with the woman and then walked to her house shouting.
"He said he intended to frighten her and had no intention of using them," said prosecutor Ann Barrett.
Ward, 32, of Foston Close, admitted possession of three bladed articles, when he appeared at Mansfield Magistrates Court, on Monday.
The court heard he has a previous conviction for common assault in December 2016, for which he was fined.
Mark Stocks, mitigating, said Ward had "very significant learning difficulties" and lived with his mother.
Apart from the initial call to police no complaints were made, said Mr Stocks, adding that Ward had provided all the information to officers when he was interviewed.
"Someone a little more savvy and streetwise would have kept quiet and there would be no prosecution at all," he said.
"He had been to see his ex girlfriend. There had been an argument. He then became aware, or frightened, that he had been followed by a group of males."
Probation officer Greta Percival said Ward had argued with the woman, with whom he had been in a two week relationship, and there were two or three other men at the property.
She said: "He was worried that they had followed him and he returned with the knives to frighten them.
"When he came home he threw them in the sink."
Ward was given a 12 month community order, with 20 days of a rehabilitation activity requirment.
He was fined £120, with costs of £45 and an £85 victim surcharge.