Mansfield man tried to get arrested to escape 'attackers'
A Mansfield man damaged a police car at King's Mill Hospital so he could get arrested because he 'was convinced that something terrible would happen to him,' a court heard.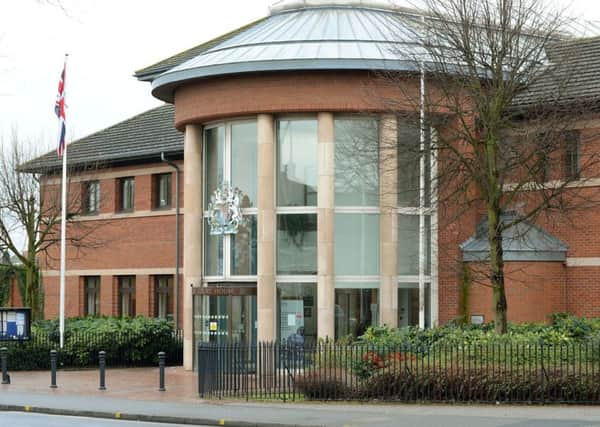 Neil Jackson tore off the interior door handles from the car and threw them into the front seat, at 7.30pm, on November 30.
Police were called because "he was being abusive and aggressive and refused to leave," said prosecutor Ann Barrett.
Jackson, 45, of Wallis Road, admitted criminal damage when he appeared at Mansfield Magistrates Court, on Monday.
He was fined for assaulting a police officer and being drunk and disorderly, in June this year.
Sarah Neale, mitigating, said: "He had been to visit a friend and the visiting hours ended and staff were asking him to leave.
"Unfortunately he suffers from learning difficulties and hallucinations and is a heavy drinker, who drinks somewhere in the region of three litres of cider per day.
"He was adamant that someone was waiting for him and wanted to hurt him. He was convinced that something terrible would happen to him.
"When he was told he wasn't going to be arrested, he pulled the interior doors handles off to do something to warrant his arrest.
"He was extremely concerned, to the point where he didn't want to go home and asked police to take him to his father's address.
"He caused damage to the car in desperation."
Jackson was given a 12 month conditional discharge. He must pay £50 towards costs and a £20 victim surcharge.