Middle Rasen's platinum pair
Seven decades of dedication to each other will be marked by a Middle Rasen couple today (Wednesday, April 29).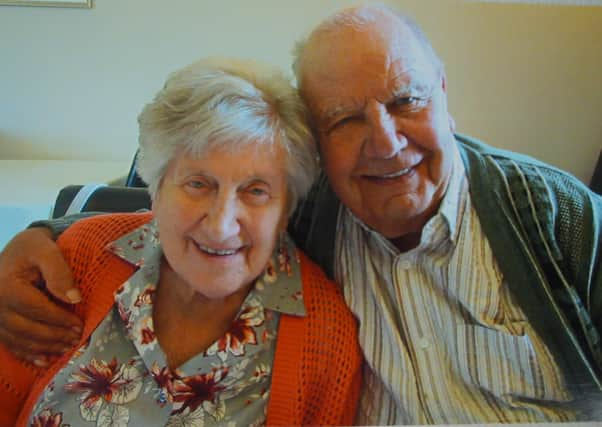 It is not the way Wilf and Vera Hankins expected to celebrate their platinum wedding anniversary; there will be no party or family meal due to the current pandemic, but they will make the most of being together, with love and laughter as always.
It was a wet and windy day when 21-year-old Vera Capp and 26-year-old Wilfred Hankins tied the knot at Middle Rasen Methodist Chapel in 1950.
Their week-long honeymoon in Scarborough didn't fare much better, but since then the sun has shone down on them.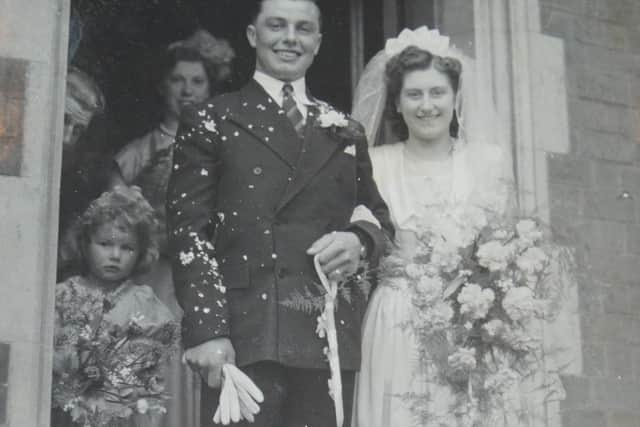 They were blessed with a daughter, Rita, and then, three years later, a son, Brian.
Starting married life with Wilf's parents in Osgodby, the couple moved to Middle Rasen after being allocated a council house.
The family then spent 10 years in Mill Lane, before moving to a house in Gainsborough Road in 1964.
Both keen gardeners, they delighted in keeping their garden in top condition.
However, with advancing years, they decided it was time to downsize and moved to a bungalow... just over the road.
A well-known figure at the Tuesday auction in Market Rasen, which he continues to go to when he is able, Wilf spent 52 years working for Naylors.
He was delighted to receive a long-service award from the agricultural society at the Lincolnshire Show, where HRH Princess Anne made the presentation.
Before her marriage, Vera worked as a hairdresser for Gordon Trill in Market Rasen and later, after the children started school, helped out on the farm.
In a previous interview with the Rasen Mail, Wilf described himself as a 'millionaire', not because he has a lot of money, but because, he explained: "I have a happy family, happy home and wonderful wife."
Their daughter Rita said: "We can't celebrate the way we would want to, but we will all get together when the situation allows.
"Meanwhile, we wish them a very happy anniversary."
That goes from everyone at the Rasen Mail too.